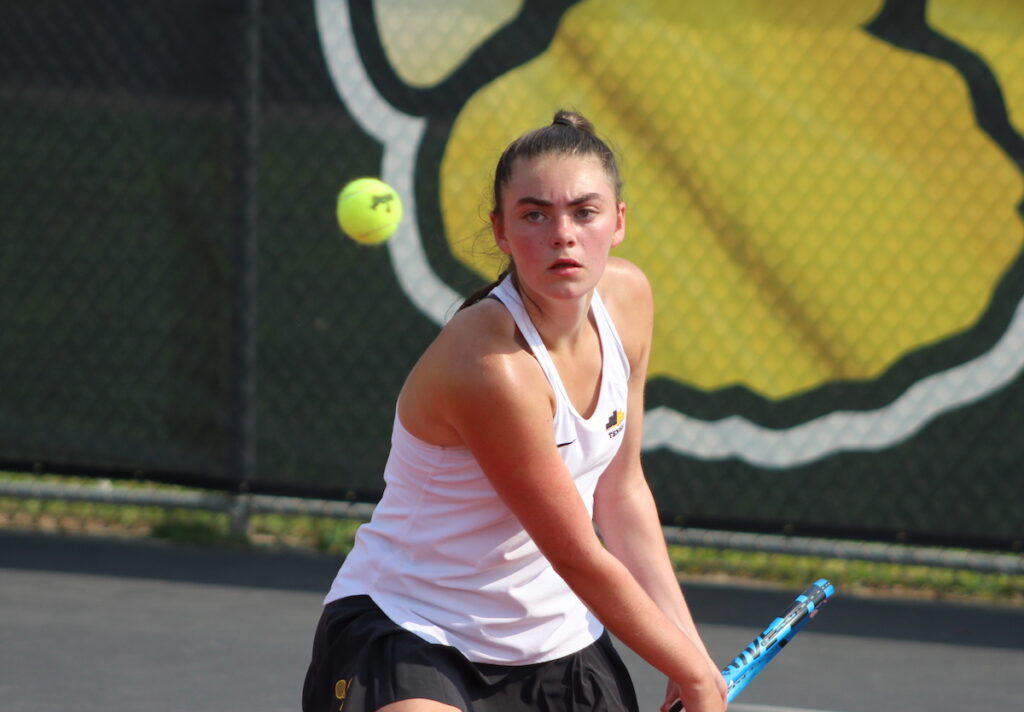 NA garners 12th Consecutive Win At Peters Township
The North Allegheny girls' tennis team traveled to Washington County on Tuesday afternoon and swept the Peters Township Indians in non-section play, 5-0.
The Tigers cruised to victories in singles play as Laeticia Wessel, Audrey Zheng and Tia Soussou all claimed convincing wins. At No. 1 doubles, Siya Jain and Rebecca Murphy earned a 6-2, 6-0, triumph against Abbie Segal and Adelaide Lulich. The No. 2 doubles tandem of Kaitlyn Zeman and Ella Mangene garnered a 6-3, 6-2, win over Molly Barry and Sabrina DeChicchis.
The win pushed North Allegheny's record to 12-0 overall.
Girls Tennis Summary vs. Peters Township, 9-19-23
Match Summary

NORTH ALLEGHENY - 5
PETERS TOWNSHIP - 0
SINGLES
#1
Laeticia Wessel (NA) def. Keiran Moorehead (PT)
6-1, 6-1
#2
Audrey Zheng (NA) def. Cassidy Griffith (PT)
6-0, 6-1
#3
Tia Soussou (NA) def. Neve Zuzek (PT)
6-0, 6-2
DOUBLES
#1
Siya Jain/Rebecca Murphy(NA) def. Abbie Segal/Adelaide Lulich (PT)
6-2, 6-0
#2
Kaitlyn Zeman/Ella Mangene (NA) def. Molly Barry/Sabrina DiChicchis (PT)
6-3, 6-2