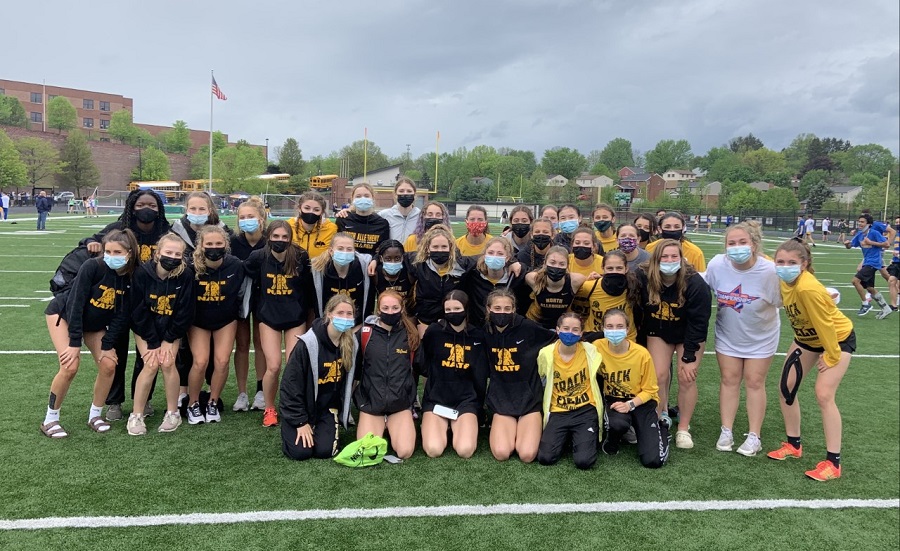 NA Girls Advance to WPIAL Team Championships
The force was strong with the Tigers at the WPIAL Class AAA Girls Team Semifinals on Tuesday. NA Girls defeated top-seeded South Fayette, as well as rivals Mt. Lebanon and Hempfield to advance to the Team Championship Finals. The Tigers clawed past the Lions, 81-69, defeated the Blue Devils, 109-41, and topped the Spartans, 92-58.
Freshman sensation Eva Kynaston ran an inspiring 800m race to win the event, which rallied several teammates to excel.  The meet came down to the final few events to determine the winner and with Maura Mlecko's winning performance in the 3200m Run and the victory posted by the girls Ginger Tegtmeier, Rachel Hockenberry, Kenna Shannon and Lola Akindele in the 4x400m Relay, the Tigers were able to secure the win and become the winning team of the meet.  They will face Butler, Norwin, and Belle Vernon in the Team Championship meet on Wednesday, May 12 at West Mifflin High School.
The next meet scheduled for the Tigers is the Butler 9th and 10th Grade Invitational on Wednesday, May 5.  The meet is scheduled to start at 2:30pm.
Photo credit:  Shannon Kelly