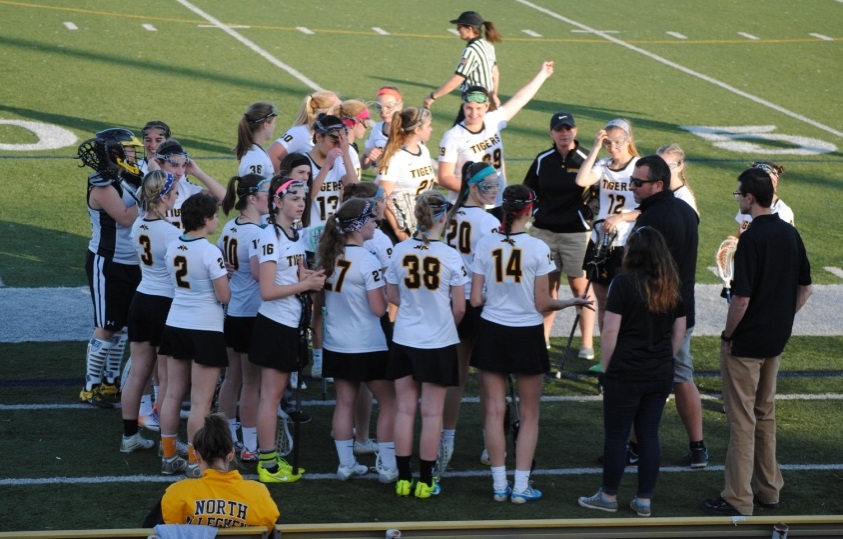 NA Girls' Lacrosse Sinks Sewickley Academy, 18-15
The North Allegheny girls' lacrosse team outlasted Sewickley Academy on Monday night at Newman Stadium for an 18-15 victory. Sophomores Paige Jones and Brooke Ferringer led the scoring charge, netting six and five goals, respectively. Ferringer added two assists. Sophomore Ryley McClelland and senior Abby Washabaugh both tallied hat tricks and senior Nadia Durante posted an impressive goal.
Senior Maya DiSora and juniors Bethany Schreiber and Julia Puntil played strong defense in front of goalie Katie Shideler. Shideler had a terrific night in net, denying the majority of Sewickley Academy's scoring opportunities.
With the win, North Allegheny leaps to 3-2 overall and 3-1 in Section 3-AAA. Sewickley Academy falls to 1-3 overall and in section play. The Tigers visit first-place Seneca Valley on Tuesday night.