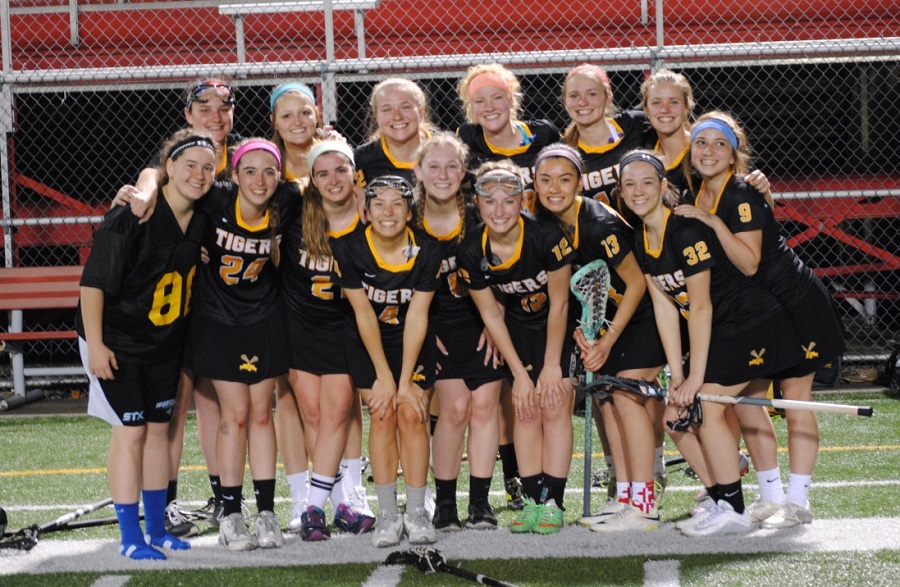 NA Girls' Lacrosse Wraps Up Season At Hampton
The North Allegheny girls' lacrosse team traveled to Hampton for the final game of the 2016 season and dropped a 16-6 decision to the Talbots on Friday. Hampton raced to a 10-0 lead before NA came to life in the second half with a goals by Lexi McClure, Caroline Palguta (assisted by Marissa Lambert), Brooke Ferringer, Maddie Birmingham and two more goals from Genna Prutting. Birmingham's goal was a highlight-reel play in which she stole the ball from Hampton at centerfield and raced down the field to score unassisted. The Lady Tigers played even with Hampton in the second half but could not erase the large first-half deficit. Goalie Katie Shideler made some strong saves in net to keep the scoring down for Hampton.
North Allegheny wraps up the season with a record of 3-12 overall.