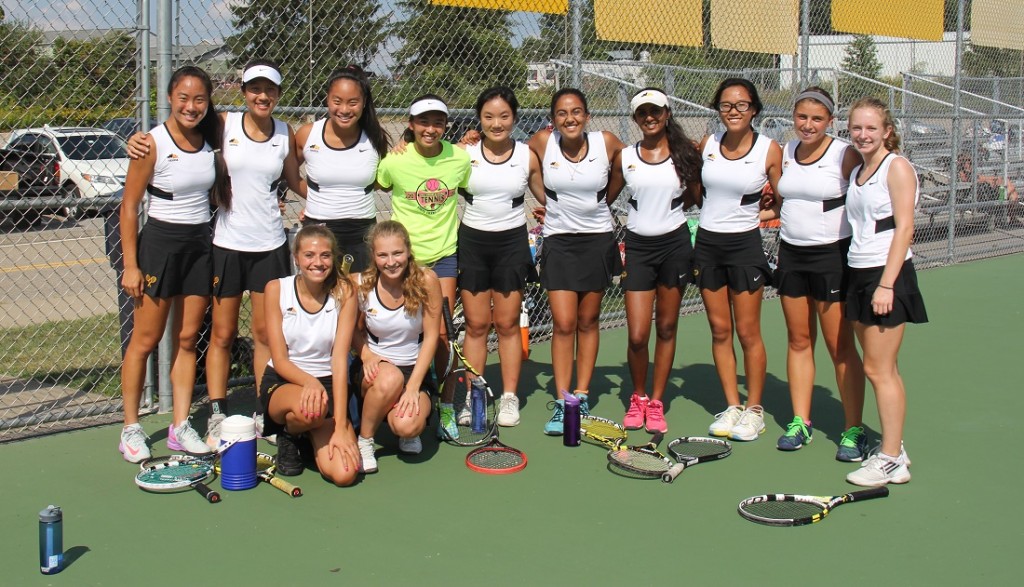 NA Opens Playoffs With Rout Of Baldwin
The Lady Tigers' trek toward a third straight WPIAL and PIAA title continued on Monday afternoon with a 5-0 triumph over the Baldwin Highlanders in the opening round of the WPIAL team tournament. North Allegheny had little trouble with Baldwin as the Lady Tigers did not lose a single point in singles play. Tina Li, Anna Li, and Ashley Huang all claimed victories by scores of 6-0, 6-0.
In doubles action, Eugenia Lee and Tristyn Maalouf defeated Julianna Mamaick and Kyleigh Schmidt 6-1, 6-2. Wrapping up the win was Elena Kolano and Jenna Kolano who topped Natalie Zouich and Jenna Tarson, 6-0, 6-1.
North Allegheny improves to 15-1 overall and advances to the WPIAL quarterfinals to face Upper St. Clair on Wednesday at 3:00 pm.
Girls Tennis Summary vs. BALDWIN, 10-12-15
Match Summary

NORTH ALLEGHENY - 5
BALDWIN - 0
SINGLES
#1
Anna Li (NA) def. Morgan Schaming (B)
6-0, 6-0
#2
Tina Li (NA) def. Samantha Stak (B)
6-0, 6-0
#3
Ashley Huang (NA) def. Julia Prelich (B)
6-0, 6-0
DOUBLES
#1
Tristyn Maalouf/Eugenia Lee (NA) def. Julianna Mamaick/Kyleigh Schmidt (B)
6-1, 6-2
#2
Elena Kolano/Jenna Kolano (NA) def. Natalie Zouich/Jennaa Tarson (B)
6-0, 6-1