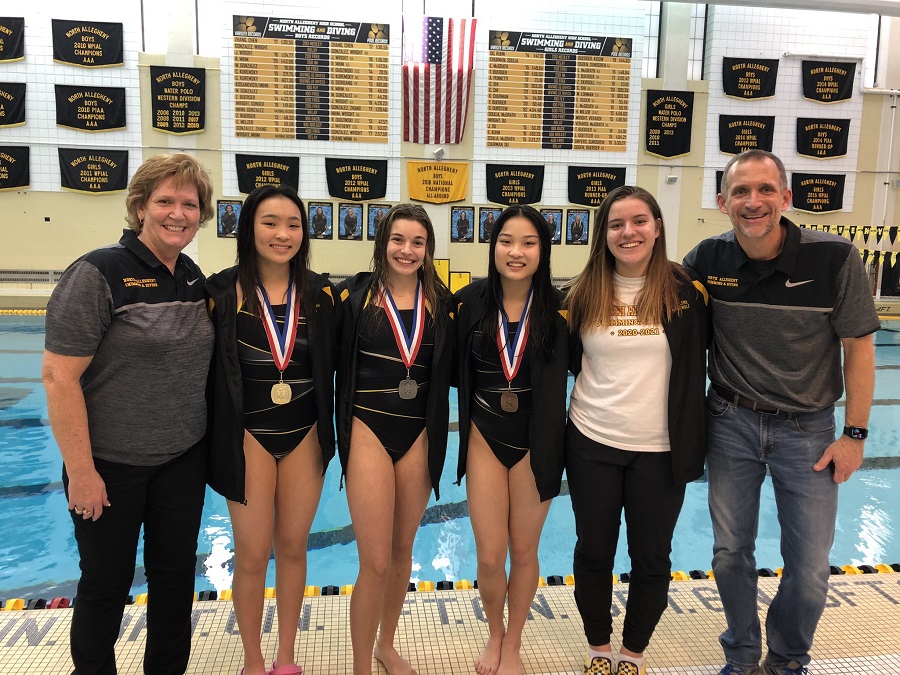 NA Girls Sweep WPIAL Diving Again, Will Schenk Takes Silver
For the second straight year, the North Allegheny triumvirate of Christina Shi, Maya Ennis and Zoe Ky finished 1-2-3 at the WPIAL Class AAA diving championship on Saturday.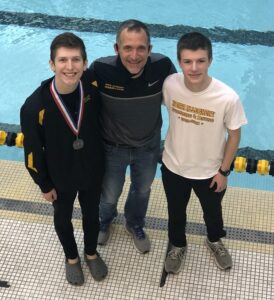 In 2020, Shi, Ennis and Ky made history as the first divers from the same school to finish in first, second and third place at the WPIAL championships. A year later, the trio did it again. In the process, Shi broke her own varsity record with a score of 532.65. Ennis posted a score of 495.6 and Ky had a score of 466. Sophomore Maddie Whitewolf made her first appearance at the WPIAL championship event and finished with a 13th-place showing.
For the North Allegheny boys' diving team, senior Will Schenk won WPIAL silver with a score of 449.45. Senior Lucas Rodgers also participated in the event and earned a ninth-place finish.
The Tigers will look to add on to their consecutive streak of WPIAL Swimming & Diving titles for both the girls and boys on Saturday, March 6 at the WPIAL Class AAA championships.