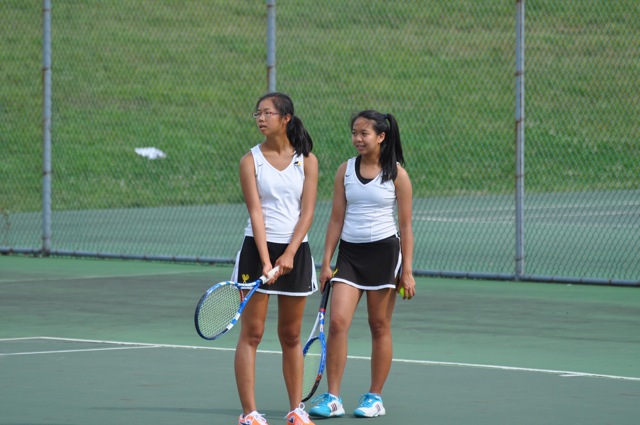 NA Girls' Tennis Edges Blue Devils In WPIAL Semifinals
Sister Anna and Tina Li helped the North Allegheny Girls Tennis Team to a 3-2 victory over the Mt. Lebanon Blue Devils on Wednesday afternoon in the Class AAA WPIAL Semifinals. Anna Li picked up a 6-2, 6-1 win at #2 singles and Tina Li added a 6-0, 6-1 win at #3 singles, key wins in the NA triumph.  To their credit, the Blue Devils earned wins at #1 singles and #1 doubles, but the Lady Tigers grabbed a hard fought and decisive win at #2 doubles courtesy of Sydney Boyd and Catherine Zhang, 7-5, 6-4.  
North Allegheny is now 19-0 overall and will face second-seeded Shady Side Academy in the WPIAL Championship on Friday at 2:00 pm.  As of the time of this writing, the site has yet to be determined. For a look at the entire Class AAA bracket, click here.