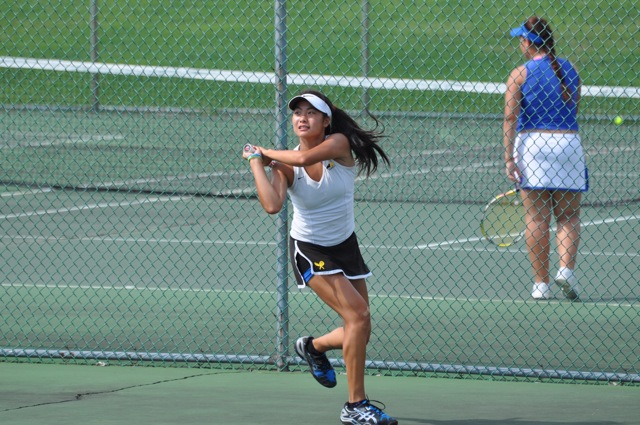 NA Girls' Tennis Topples Seneca Valley
Continuing their undefeated streak, the North Allegheny Girls Tennis Team blanked the Seneca Valley Raiders on Friday afternoon, 5-0, in a section match. The Lady Tigers improve their record to 8-0 overall and 6-0 in section play. North Allegheny returns to action on Monday with a road section contest at North Hills.
For details on Friday's victory over Seneca Valley, see below.
Match Summary

NORTH ALLEGHENY - 5
SENECA VALLEY - 0
SINGLES
#1
Maddy Adams (NA) def. Jane Vandrak (SV)
6-0, 6-0
#2
Tristyn Maalouf (NA) def. Allie Head (SV)
6-1, 6-0
#3
Sydney Boyd (NA) def. Melissa Karidis (SV)
6-1, 6-0
DOUBLES
#1
Jenn Hofmann/Catherine Zhang (NA) def. Allie Grence/Alissa Hill (SV)
6-4, 6-1
#2
Catherine Liu/Elena Kolano (NA) def. Victoria Zulick/Savanna Grinder (SV)
6-1, 6-1