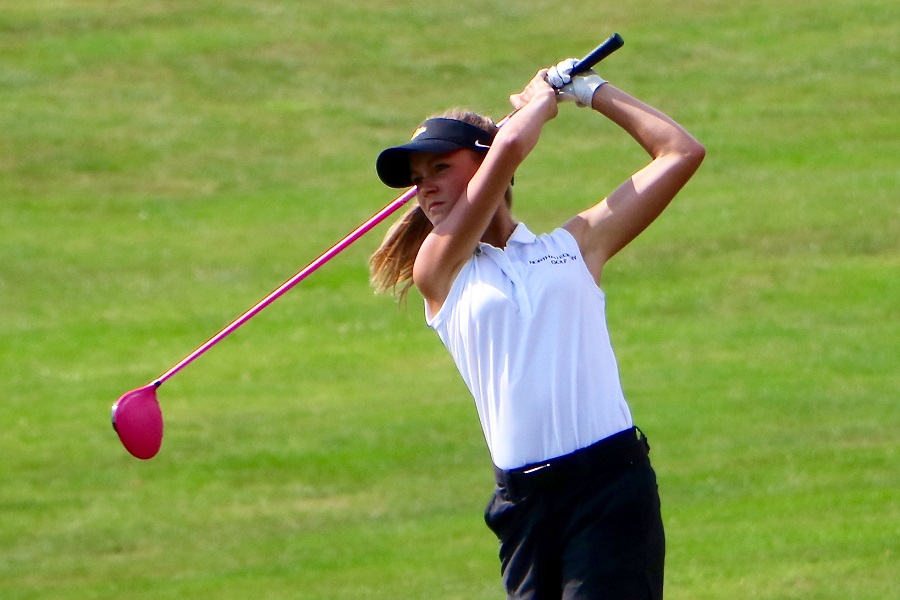 NA Golf Sweeps Tri-Match
The North Allegheny girls' golf team held a home tri-match with the Bethel Park Blackhawks and Blackhawk Cougars on Thursday afternoon and claimed two victories. The Lady Tigers continued their winning streak by beating Bethel Park, 160-211, and topping Blackhawk, 160-205.
The Tigers were led by Christina Lewis and Christina Wrigley who shot a 37 and 38, respectively. Senior Jordan Farrell posted a 42, followed by Esha Vaidya's 43 and Bella Walter's 45. Bethel Park was paced by Sierra Richard with a 41 and Nicole Taylor led Blackhawk with a 44.
North Allegheny improves to 12-0 overall by sweeping the tri-match. The Lady Tigers visit Fox Chapel today. Next week is highlighted by the WPIAL Section Qualifier that will be held at Pittsburgh North Golf Course.