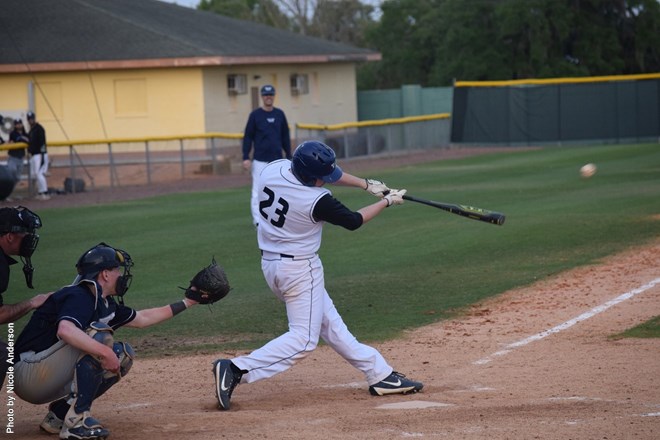 NA Grad Brandon Rossier Named PAC Player of the Week
Westminster College senior, and former North Allegheny baseball player, Brandon Rossier was named the Presidents' Athletic Conference (PAC) Baseball Player of the Week.
Rossier hit .516 (16-of-31) during Westminster's nine-game schedule at the RussMatt Invitational last week. He finished with four doubles, a triple, 13 RBIs and six runs scored. He also swiped three bags while posting a .556 on-base percentage. Rossier's two-out, three-run double in the bottom of the eighth inning lifted the Titans to a 9-7 lead over Penn State Brandywine last Wednesday; Westminster won, 9-8.
As a junior last season at Westminster, Rossier was one of the top run producers in the lineup and sported a batting average of .363 with a .520 slugging percentage. Rossier led the Titans with 10 doubles, while finishing second on the team in runs scored (13) and RBI (18), helping earn him PAC honorable mention laurels.
In his senior season at North Allegheny in 2014, Rossier batted .346 and was a team captain. He is a financial economics major at Westminster College.
(Photo and information provided by Westminster College Athletics).