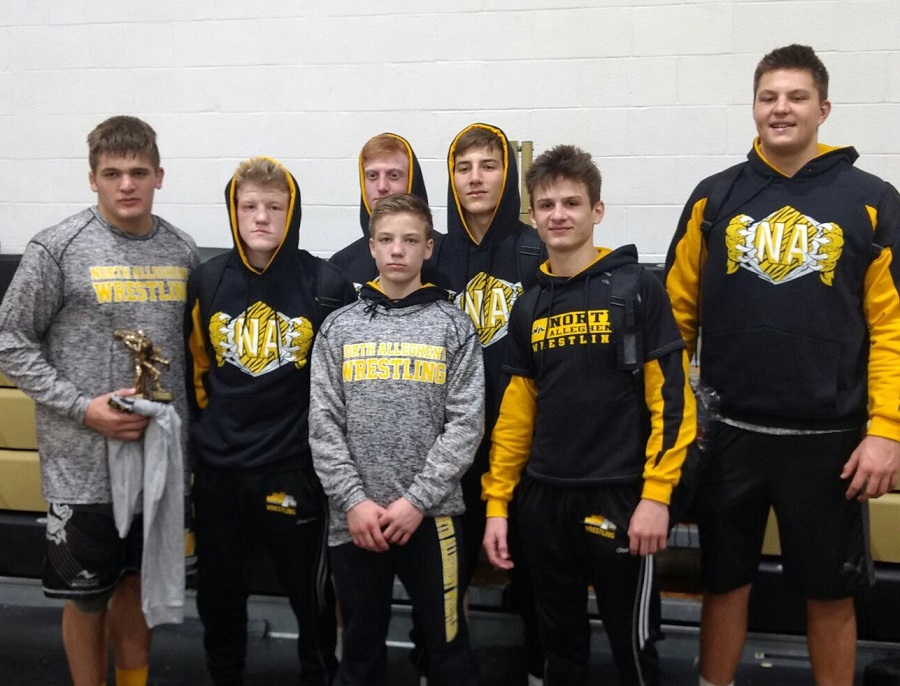 NA Grapplers Take 2nd Place At Eastern Area Tournament
The North Allegheny wrestling team opened the 2016-17 season at the Eastern Area Wrestling Tournament and came away with an impressive second place finish. The Tigers crowned three individual champions to garner a team score of 216.5 points. Kiski Area took first place with a score of 298 points.
Junior Jacob Downing (113), senior Sean Hoover (170), and senior Jake Woodley (195) all claimed individual gold in their respective weight classes. Downing pinned Kiski Area's Darren Miller in 1:54 in the championship bout at 113. Hoover picked up a 4-2 decision over Kiski Area's Brad Nagy in the title bout at 170 pounds and Woodley earned a 15-5 major decision over Altoona's Parker McClellan.
In all, seven Tigers medaled at the Eastern Area Tournament. Others picking up medals included senior Luke Landefeld who took second place at 132 pounds, senior Zach Stedeford who finished second place at 138 pounds, junior Derek Devine who grabbed third place at 285 pounds and freshman Freddy Junko who claimed fourth place at 106 pounds. For a full look at the brackets at the Eastern Area Tournament, click here.
North Allegheny will open section action on Wednesday night against Indiana at 7:00 p.m. The match will be broadcast live via the internet on the North Allegheny Sports Network.