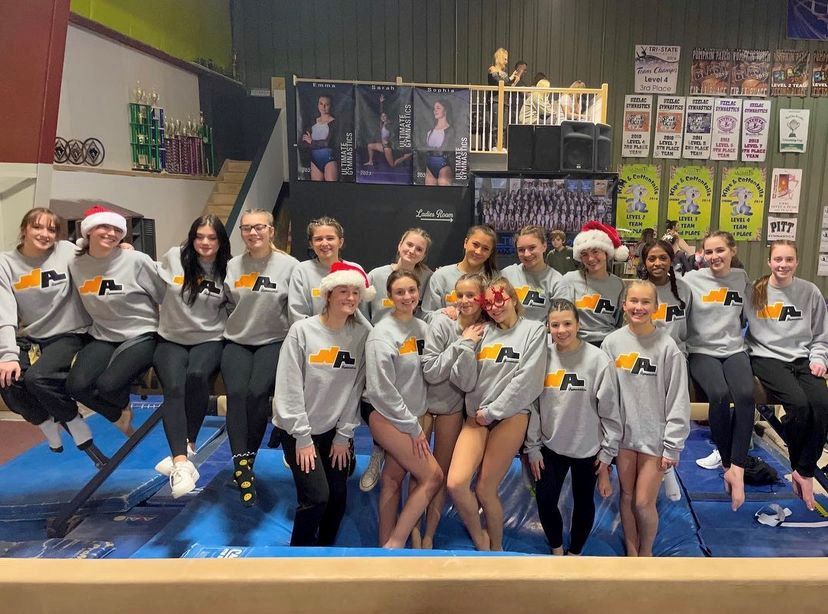 NA Gymnasts Claim Top Spot In Season Opener
The North Allegheny gymnastics team opened the 2022-2023 season with a tri-meet sweep over the Burrell Bucs and North Hills Indians on Thursday night. The Tigers led the way with a team score of 131.15, followed by North Hills with a score of 121.55, and Burrell took third place with a 118.7. With a deep and talented roster, North Allegheny also had a secondary team compete, who finished with a score of 90.95.
Juniors Gabi Stegeman and Sophie Aglietti spearheaded the victory for the Tigers. Stegeman paced the team in the bars (8.1) and beam (8.6) competitions. Aglietti topped the list for NA in the vault (9.3) and floor (9.1) events. Freshman Julia Fortunato gave a dazzling performance in the vault with a score of 9.1. Sophomore Juliet Hood was also impressive with a score of 8.0 on the beam and 8.15 in the floor event.
For a full list of scoring from Thursday's competition, click here.
With the season-opening sweep, North Allegheny sits at 2-0 on the season. The NA gymnasts return to action at home against Hopewell on Thursday, Jan. 5.