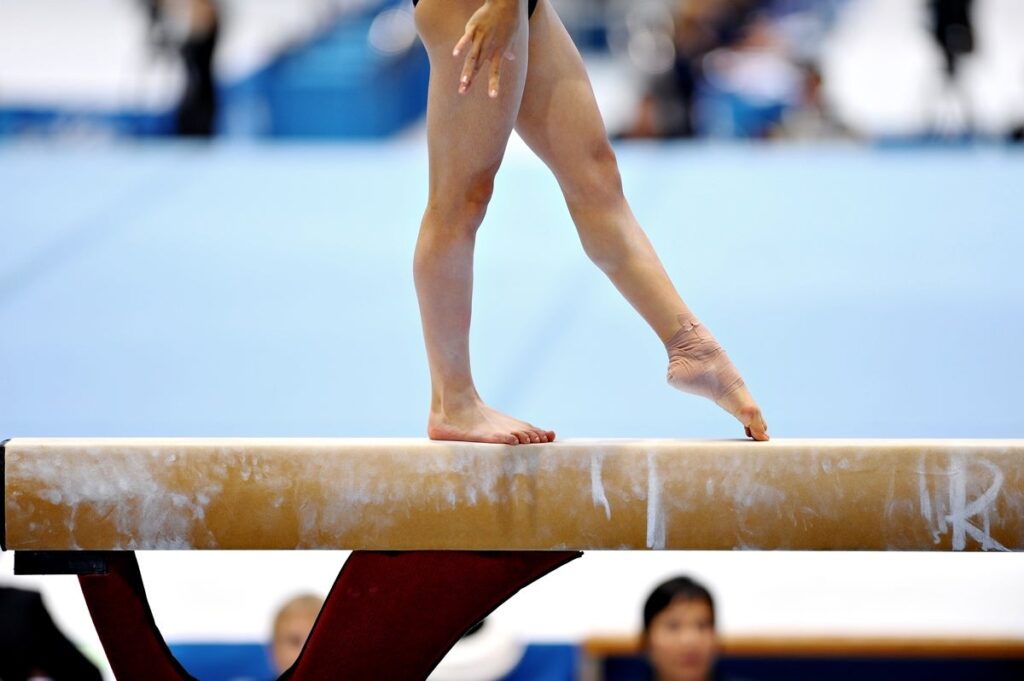 NA Gymnasts Conclude Season at WPIAL Championships
The North Allegheny gymnastics team wrapped up the 2021-2022 season over the weekend at the WPIAL Team and Individual Championships at Moon High School. Moon won the WPIAL team title and Baldwin freshman Abby Rexrode won the WPIAL individual crown in the advanced division with an all-around score of 37.775.
North Allegheny's top performance was delivered by sophomore Gabbi Stegeman. Stegeman tallied an impressive all-around score of 33.025 thanks to strong performances in the vault (8.675), bars (7.875), beam (8.15) and floor (8.325) events.
Sophomore Jena Karlovitis faired well in the vault (8.725), beam (8.2) and floor (8.15) competitions. Sophomore Masha Dudina also had a good showing in the vault (8.6), beam (7.9) and floor (8.2) events.
Sophomore Sophie Aglietti posted an 8.725 on the vault and a score of 8.85 on the floor event. Sophomore Devyn Horner scored an 8.625 on the vault and an 8.0 on the floor competition. Sophomore Rylee Johnson participated on the vault and totaled a score of 8.55. For a look at all individual scores from the WPIAL championships, click here.
While the season didn't end in a championship for the Tigers, it was still certainly one to be proud of for the NA gymnasts.
"This group of girls have the best team spirit for each other as well as other teams," said North Allegheny head coach Nicole Bova.
"A judge came up to me and gave me the best compliment ever saying that he has not seen such a great group of girls in a long time," added coach Bova. "He said our girls are having fun and are there for each other, cheering each other on good, bad, or indifferent. But what is even more amazing is that they cheer every other team on as well.  He said this has been missing in high school gymnastics for many years and it is great to see our team doing it."
Congratulations to coach Bova and the entire North Allegheny gymnastics team for a memorable season.