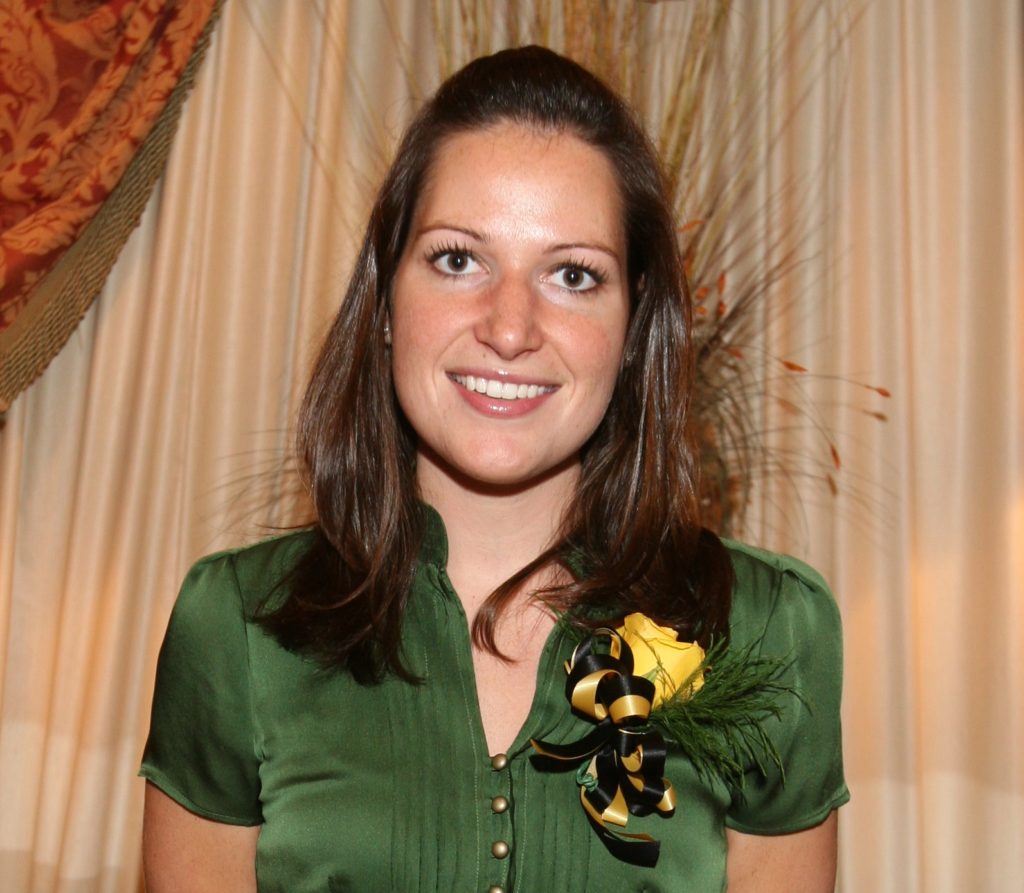 NA Hall of Famer, Allison Fayfich, Accepts National Recognition
Allison Fayfich has been selected by Progressive Railroading magazine as one of 20 "Rising Stars" nationwide in the rail industry. The annual award is designed to honor people under 40 years of age who are making significant contributions to the railroad industry; demonstrating leadership and professional accomplishment; and who have been identified by their peers, colleagues, supervisors, and clients as an up-and-coming industry leader. Allison is the youngest of the 2016 awardees.
Since 2013, Allison has been helping to build a new and profitable intermodal business segment for Archer Daniels Midland (ADM) in Decatur, IL. Through collaboration with Norfolk Southern, Canadian National, and BNSF Railways, she has created unique and more cost-effective ways for customers throughout the Midwest to ship goods internationally. Prior to ADM, Allison spent three years at CSX Transportation in Jacksonville, FL, first as one of two commercial management trainees and then two years as a market analyst for International Intermodal sales.
Allison is a 2003 graduate of NA, a 2007 graduate of American University, a 2010 graduate of the MBA program at Duquesne University, and a 2010 inductee into the NA Hall of Fame.
Allison, and the other 19 young men and women, received their awards on July 24 at the American Association of Railroad Superintendents' Annual Meeting in Pittsburgh. Her profile is available at http://www.progressiverailroading.com/people/article/–48845.
(Photo from 2010 North Allegheny Hall of Fame banquet.)