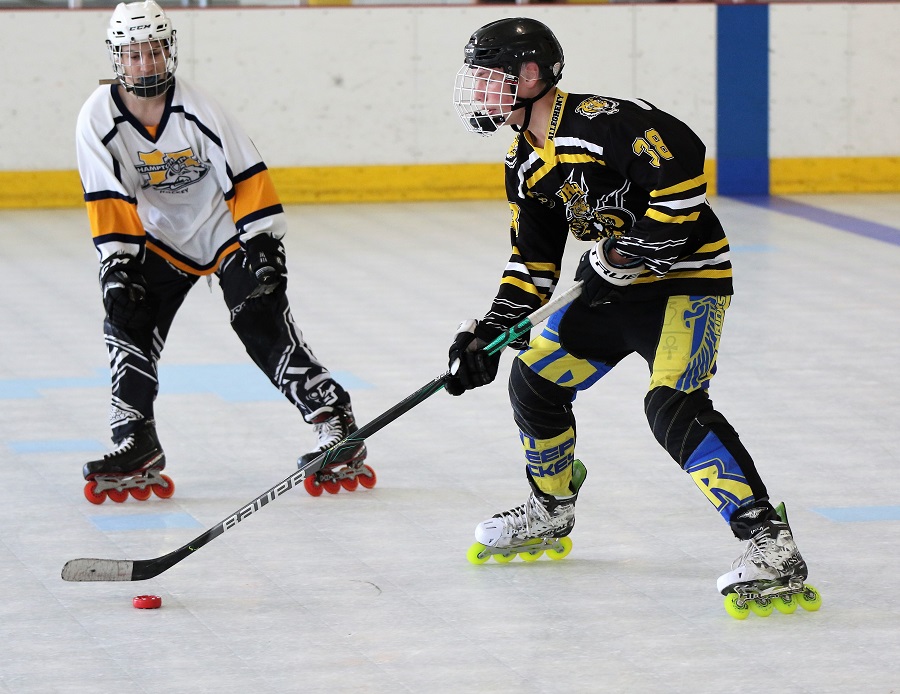 NA Handles Hampton, 6-2
The North Allegheny inline hockey team continued its winning ways with a decisive 6-2 victory over the Hampton Talbots on Sunday afternoon at the RMU Island Sports Center.
The first period was a defensive battle with neither team finding the back of the net.  In the second period, the Tigers came out striking quick with a goal by junior Evan Barnhart.  Shortly thereafter, sophomore Declan Dadey followed suit with a goal of his own to give the Tigers a 2-0 lead.  Both early goals were assisted by sophomore goalie Mitchell Ludwick.  Adding to the second period offensive attack were goals by senior Robby Kushon and senior Sam Arena.
In the third period, the Tigers maintained their lead but it would be the Talbots that scored early.  The Tigers answered with a goal by Barnhart, his second on the afternoon.  The Talbots returned the favor scoring their second and final goal of the game.  Dadey then added to the victory margin with his second goal.  Additional assists for the game go to Barnhart, Kushon, junior Kyle Tomino and junior Brett Baker.
Ludwick claimed the win in net.  The Tigers move to 3-0 on the season and will continue play next Sunday against the Pine Richland Rams.