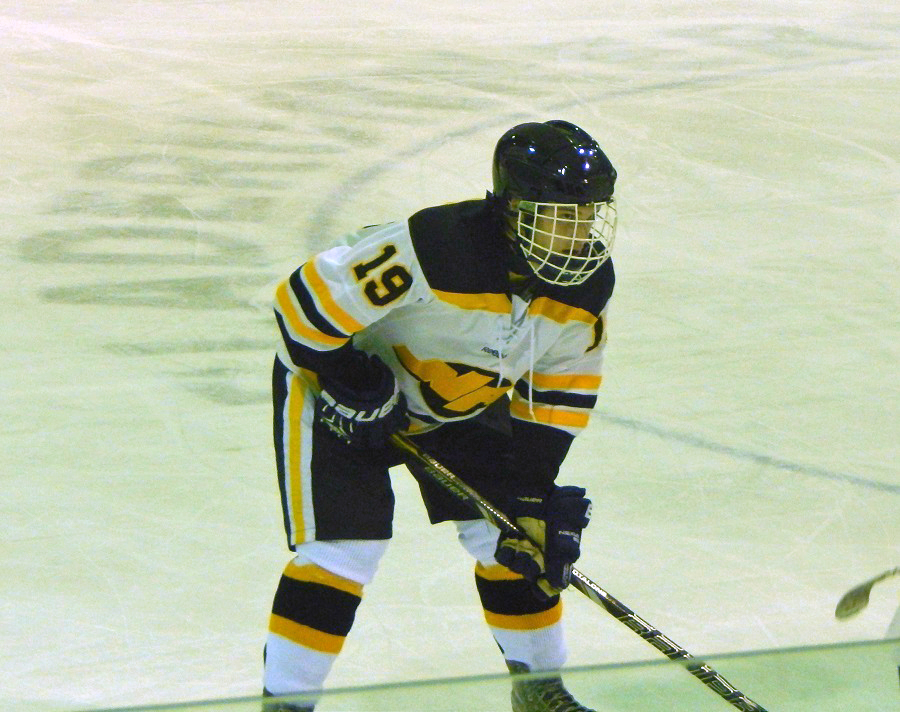 NA Ice Hockey Skates Past State College, 8-0
In a lopsided affair at BladeRunners in Warrendale, the North Allegheny Tigers hammered the State College Little Lions on Thursday night, 8-0. The Tigers outshot the Lions, 46-17, and dictated the pace of the game from wire to wire.
Sophomores Erik Chidester and Dawson Richard led the Tigers with three point nights, each scoring two goals apiece. Chidester scored the game's first goal at the 7:50 mark of the first period and the floodgates were opened from that point on. In all, six different Tigers netted goals in the rout of State College, including Dominick Zangaro, Rob Randig, Michael Kramer, and Nathan Taylor.  Junior Douglas Wild got the start in net and posted the shutout with 17 saves.
North Allegheny improves to 3-1 on the season, while State College remains winless at 0-4. The Tigers hit the ice on Monday night with a road contest at Upper St. Clair. Start time is set for 7:00 pm.
Ice Hockey Summary vs. State College, 10-23-14
| GAME SUMMARY | | | | |
| --- | --- | --- | --- | --- |
| SCORE BY PERIODS | 1 | 2 | 3 | FINAL |
| State College | 0 | 0 | 0 | 0 |
| North Allegheny | 3 | 3 | 2 | 8 |
Ice Hockey Individual Scoring vs. State College
| INDIVIDUAL STATS | | |
| --- | --- | --- |
| FIRST PERIOD | | |
| North Allegheny | Erick Chidester | 7:50 |
| North Allegheny | Dominick Zangaro (Chidester) | 8:24 |
| North Allegheny | Rob Randig (Dawson Richard, William Rahenkamp) | 15:24 |
| SECOND PERIOD | | |
| North Allegheny | Richard (Randig) | 0:45 |
| North Allegheny | Chidester (Zangaro, Matthew Heil) | 10:21 |
| North Allegheny | Michael Kramer | 12:56 |
| THIRD PERIOD | | |
| North Allegheny | Richard (Kramer) | 11:39 |
| North Allegheny | Nathan Taylor (Paul Gonchar) | 14:22 |