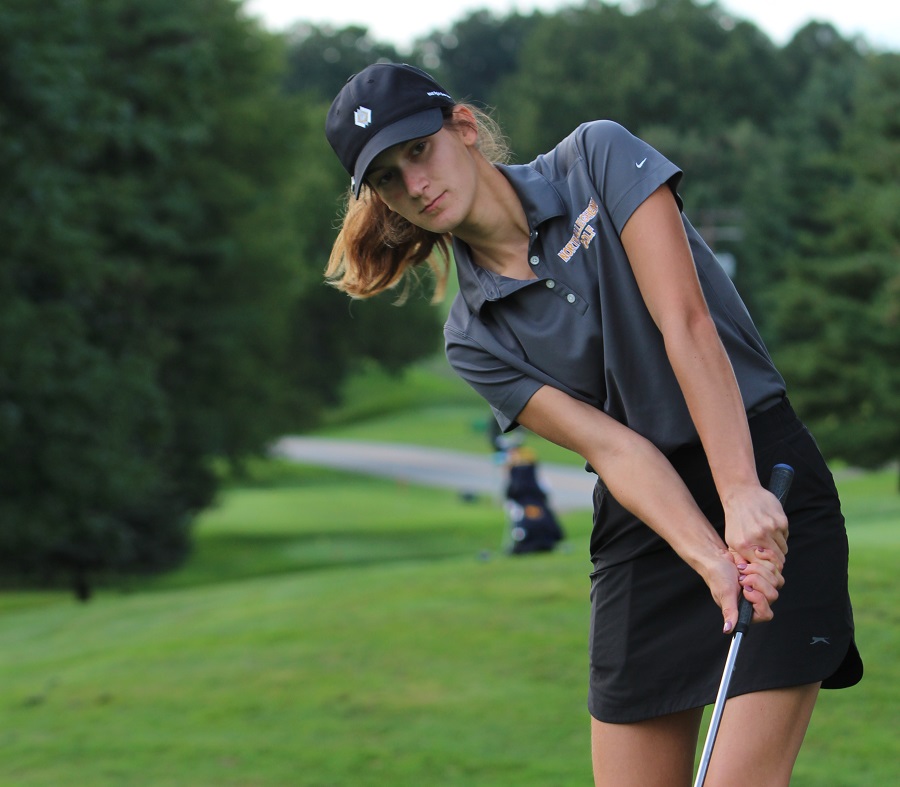 NA Lands Section Title Win Over Moon, 178-184
Following a thrilling victory over Seneca Valley last week, the North Allegheny girls' golf team picked up where it left off with a 178-184 victory over Moon on Monday at North Park Golf Course. The win secured a section championship for NA.
Junior Katie Rose Rankin was the medalist with a low score of 40. Sophomore Megan Manesiotis carded a 43, followed by senior Sissi Hai's 45. Junior Lauren Kardos rounded out the scoring with a 50. Moon was led by Julia Bartheleny with a team-best score of 41.
North Allegheny improves to 12-1 overall and 8-0 in the section. The Tigers will look to extend their nine-match winning streak Tuesday against Mars at Diamond Run Golf Course.
Match Summary
NORTH ALLEGHENY - 178
MOON - 184
NORTH ALLEGHENY
SCORE
MOON
SCORE
Katie Rose Rankin
40
Marley Leach
45
Lauren Kardos
50
Julia Bartheleny
41
Sissi Hai
45
Alizabeth Cross
49
Megan Manesiotis
43
Sunita Schild
49
TOTAL
178
TOTAL
184
Jena Norman
54
Niyati Cannanbilla
57
Mia Valentine
55
Kate Gilliland
58
Megan Gross
53