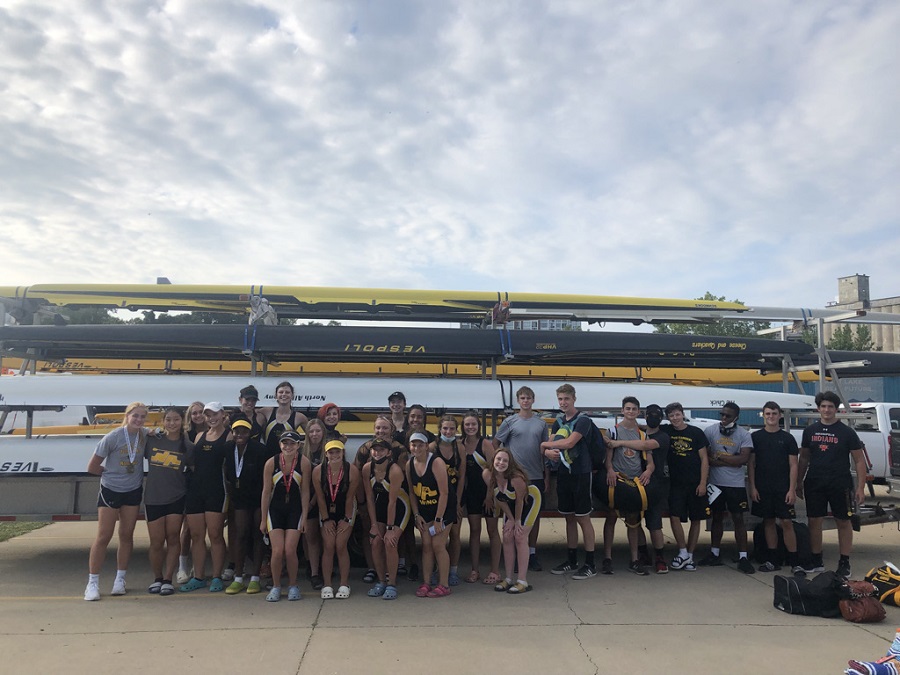 NA Opens Rowing Season In Ohio
North Allegheny Rowing opened the Fall 2021 season with a trip to Cleveland Ohio on 9/18/21 to race in the Head of the Cuyahoga. The Tigers faced a wide range of competition on the challenging, curvy course and brought home one gold and a bronze in the Women's 2x. Gold went to Tabo Mkandawire & Alex Junko, bronze to Charlotte Bentrim & Rachel Lessure. Just shy of medals contention in 4th place was Micah Witzel in the Men's 1x, Alexandra Junko in the Women's 1x, Braden Lemon & Wyatt Skopov Normane in the Men's 2x, and the Women's 4x A line up comprised of Aine Ridenour, Mirae Choe, Tabo Mkandawire, and Ashley Zeman. 
Next up NARA heads to Parkersburg, West Virginia for the Morgan Grimm Invitational.