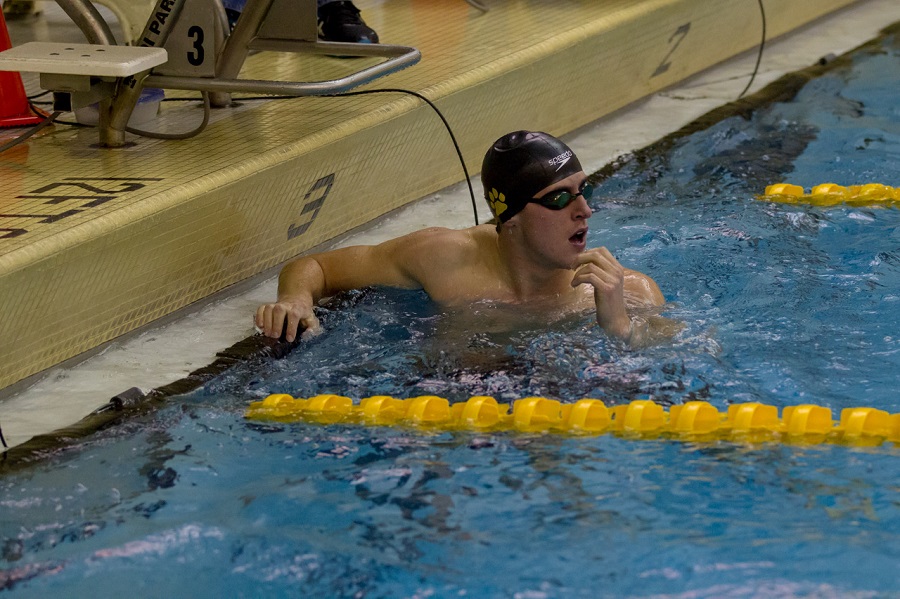 NA Opens Season With Sweep Of CW North Catholic
The North Allegheny swim team began the new season with a sweep of the Cardinal Wuerl North Catholic swim team.  The girls bested North Catholic with a score of 92 – 76 and had first place finishes in every event except the 100 Breast stroke.  The boys won by a score of 91 – 55 and had first place finishes in all the individual events.
The NA girls won all three relays and had a different winner for all the individual events.  Torie Buerger began the individual winners by taking the 200 Free.  She was followed by Megan Christy in the 50 Free, Olivia Kraus in the 100 Fly, Lila McGrath in the 100 Free, Lauren McGrath in the 500 Free, Kristine Mihm in the 100 Back and Caitlyn Edwards in the 100 Breast.
The NA boys won all individual events and were led by several double event winners.  Those double event winners were Ethan Song in the 200 Free and 100 Back, R.J. Swanson in the 50 Free and the 100 Fly, and John Ehling in the 100 Breast and the 200 IM. Zack Shuckrow won the 100 Free and Tom McCaffrey won the 500 Free.
North Allegheny will visit Mt. Lebanon tomorrow night at 5:00 p.m. The Tigers next home meet is December 20 against Upper St. Clair.  This is "blackout night" so supporters are encouraged to wear black attire.