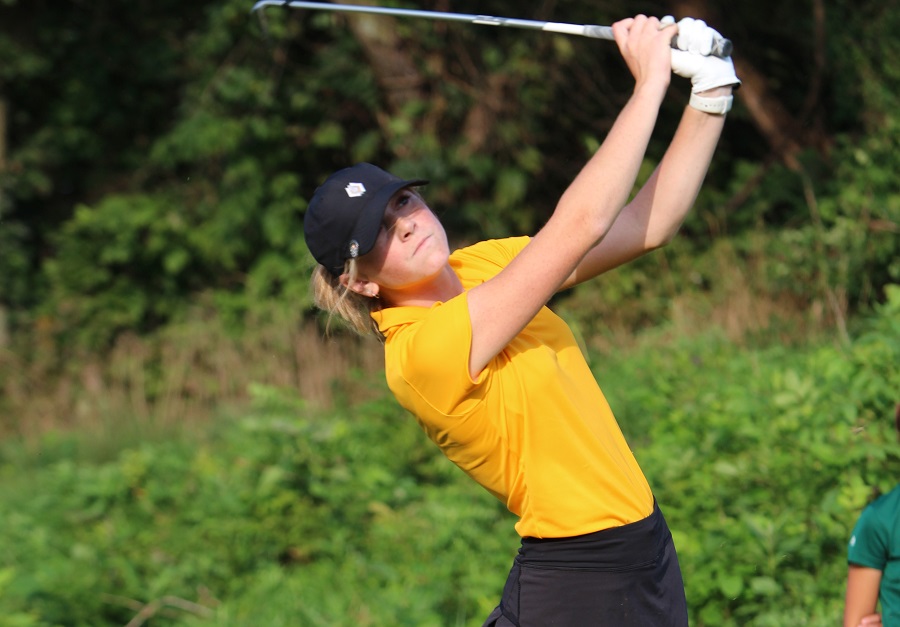 NA Outlasts Seneca Valley In Playoff For 8th Straight Win
On a hot and sunny afternoon at North Park Golf Course, the North Allegheny girls' golf team played in its closest section match of the season and outlasted Seneca Valley in a two-hole playoff for an eighth consecutive victory. The Tigers and Raiders were deadlocked at 172-172 before the match was decided by the two-hole playoff.
Juniors Katie Rose Rankin and Lauren Kardos led the way with a 39 and 41, respectively. They also paved the way to victory in the playoff by shooting par on both holes. Seneca Valley's Lihini Ranaweera and Madison Sharek shot a 36 and 39, respectively, but failed to keep pace with Rankin and Kardos in the playoff.
Along with Rankin and Kardos, sophomore Megan Manesiotis contributed to the victory and senior Sissi Hai added a 48 for the Tigers.
With the win, North Allegheny improves to 11-1 overall and remains undefeated in the section with a 7-0 mark. The Tigers will host Moon on Monday for another section contest.
Match Summary
NORTH ALLEGHENY - 172
SENECA VALLEY - 172
NORTH ALLEGHENY
SCORE
SENECA VALLEY
SCORE
Katie Rose Rankin
39
Lihini Ranaweera
36
Megan Manesiotis
44
Madison Sharek
39
Sissi Hai
48
Katherine Listwak
48
Lauren Kardos
41
Anna Johnson
49
TOTAL
172
TOTAL
172
Amber Roth
52
Kate Gilliland
58
Jena Norman
54
Niyati Cannanbilla
56
Mia Valentine
55
Megan Gross
54