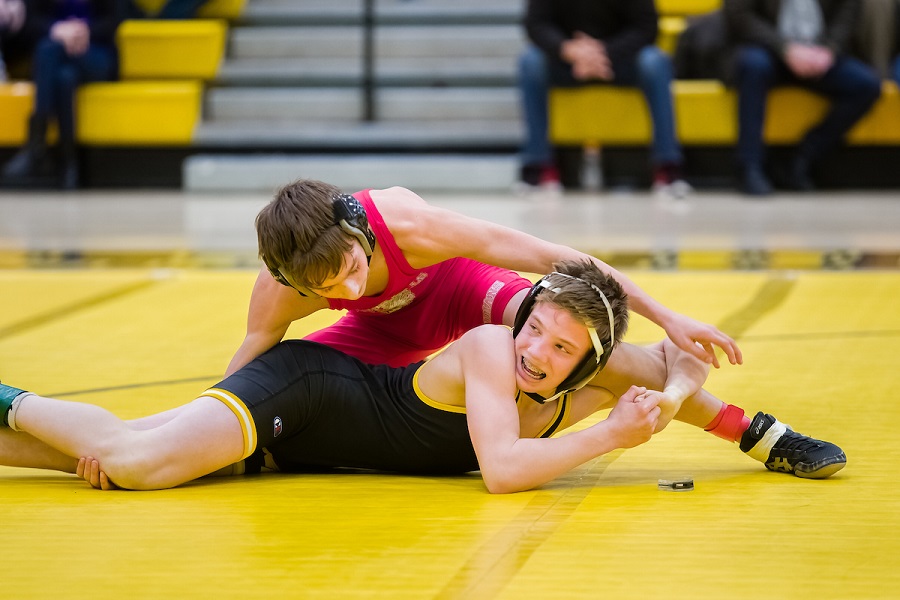 NA Places 9th At Eastern Area Wrestling Tournament
The annual Eastern Area Wrestling tournament at Gateway High School signaled the start of the 2017-2018 wrestling season and the North Allegheny Tigers opened the campaign with a ninth place showing. The Tigers had five medalists and totaled a team score of 99 points.
Sophomore Freddy Junko (120), junior Jon Hoover (160) and senior Derek Devine (285) all earned bronze medals in their respective weight classes. Junko garnered third place at 120 pounds with a 3-1 decision over Mario Sarnic of Franklin Regional. Hoover used a 7-1 decision over Jimmy O'Neil to capture third place at 160 pounds. Devine earned a hard fought 2-0 decision over Deshawn Butler of Penn Hills in the third-place bout at heavyweight.
Also earning medals were senior Jacob Downing and senior Gabe Falo. Downing took fifth place at 132 pounds with a win by fall over Ben Yantek of Bethel Park. Falo garnered sixth place in the 138 pound weight class. For complete results of the Eastern Area Tournament, click here.
With the a solid showing at the Eastern Area Tournament, the Tigers will open the section schedule on Wednesday night with a visit to Indiana. Start time is set for 7:00 p.m.