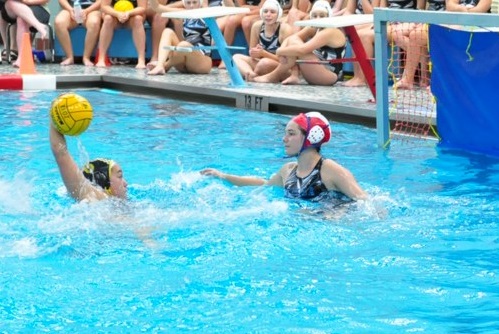 NA Returns From Beast Of The East Ahead Of Tiger Classic
The North Allegheny Water Polo Teams had a strong showing over the weekend at the Beast of the East Tournament.  The NA Boys reached the tournament semifinals and the Lady Tigers reached the championship game before narrowly falling to Wilson, 8-7.
For the NA Boys, they opened the tournament on Friday evening with a 10-8 win over Central York and a 15-10 victory over Souderton.  On Saturday, the Tigers continued on with a 15-11 win over North Penn in the quarterfinals, but were tripped up in the semis by Loyola Bakerfield, 11-9.  Max Staresinic and Nemanja Pijevancic were named to the 1st Team All-Tournament Team.  Gabe Gaspar was selected to the All-Tournament 2nd Team.
The Lady Tigers began the tournament with an 8-6 win over Souderton and a 10-5 triumph over Mechanicsburg on Friday night. On Saturday, NA rolled off a 9-4 victory over Lawrenceville and a 13-11 win over Cumberland Valley en route to the tournament championship.  Wilson, who the Lady Tigers defeated just a week earlier in Erie, edged NA by an 8-7 final. The Lady Tigers had three players named to the All-Tournament 1st Team, Esma Dollaku, Mia Siclari and Abi Rubio.  Claire Washabaugh earned 2nd Team laurels.
The North Allegheny Boys own a record of 7-3 for the year while the Lady Tigers are 12-1 on the campaign.  NA will host the Tiger Classic this weekend on Friday and Saturday. For details on times and match-ups at the Tiger Classic, click here.