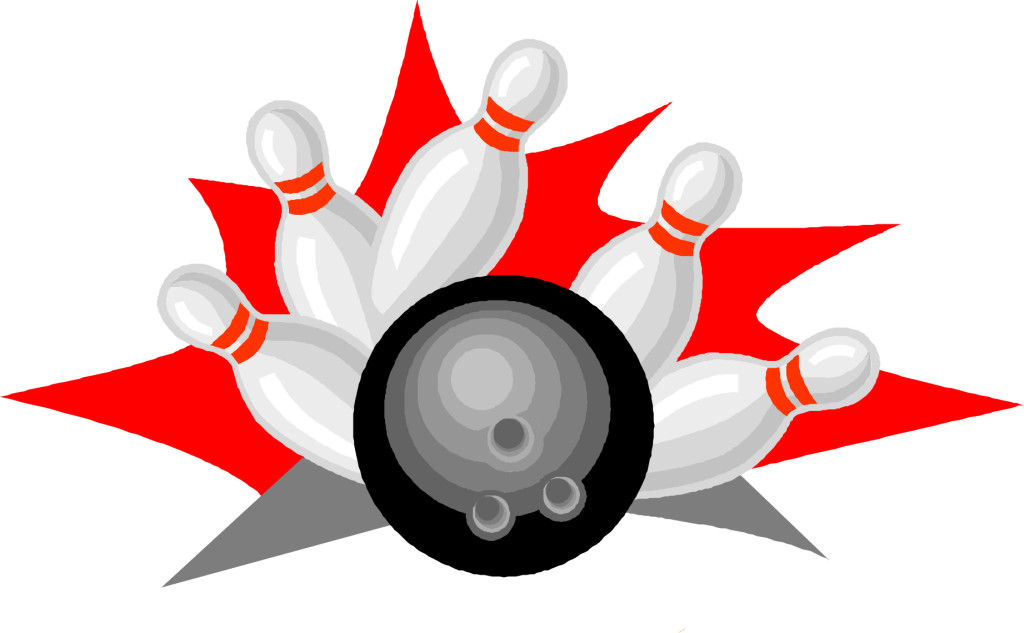 NA Returns Unscathed After Brawl With Raiders
Travelling into uncharted territories Friday night, the NA Bowling teams were able to experience their first heavy oil pattern of the season.  This match was originally scheduled for the end of December.  Both the Boys and Girls team brought home resounding victories, 7-0.  The Boys continue to remain undefeated in the WPIBL North.
Belmont Lane II, the home of the Seneca Valley Raiders, laid down a long and heavy oil pattern.  For the novice spectator, the difference between bowling for "fun" and bowling in competition, is the level of difficulty associated with the oil pattern.
Oil is extremely important to the game as it affects how much the ball hooks.  Bowlers must hit the correct target each time.  The ball then needs to enter the pin deck at the correct speed and proper angle. A long and heavy oil pattern results in a diminished margin of error.  If the athlete misses the target and/or miscalculates the other variables, the ball is either in the gutter or the bowler's throw results in a difficult to convert split. Although the natives were friendly, NA stepped into a hostile environment.
The Girls recorded their first season victory led by senior Alexis Robinson.  Robinson's 197 was the high game thrown for the day.  Sophomore Katrina Price threw a 172 to end the competition, a personal season high.  She finished the day with a season high total series of 442.  Junior Morgan Maughan improved her total pins by 30 from Wednesday's match.
The Boys were guided by four-year varsity lettermen, Dylan Scheidler's three game total of 643 pins.  His scores of 237-160-246 show just how difficult navigating the second pair of lanes proved to be.  For Game 1, NA averaged 194 pins per bowler, compared to SV's 143.  Scheidler had six strikes during the first game of the match.
For Game 2, junior Noah Sostmann and freshman standout Cole Scott were able to circumvent the oil crises that affected the other bowlers and lead NA with games of 198 and 191, respectively.  Their slow but powerful curve provided the exact recipe for success.  NA also won Game 2 and entered the third game 920 pins ahead of Seneca.
The Tigers went on the offensive for the final game of the match.  Juniors Jeb Jorden (213) and Gavin Rush (208) joined Scheidler and together the trifecta proved insurmountable for the home team.  NA surpassed the 1000-pin threshold for eighth time this season.  The streak of Tigers banded together knocking over 1017 pins during Game 3.
The Tigers are back in action Monday morning bowling for season averages as they complete their Bye-week match.  They then travel to Deer Lakes Bowl on Thursday to take on section newcomer, the Kiski Area Cavaliers.
Both matches will be live-streamed on the NA Bowling Facebook page.