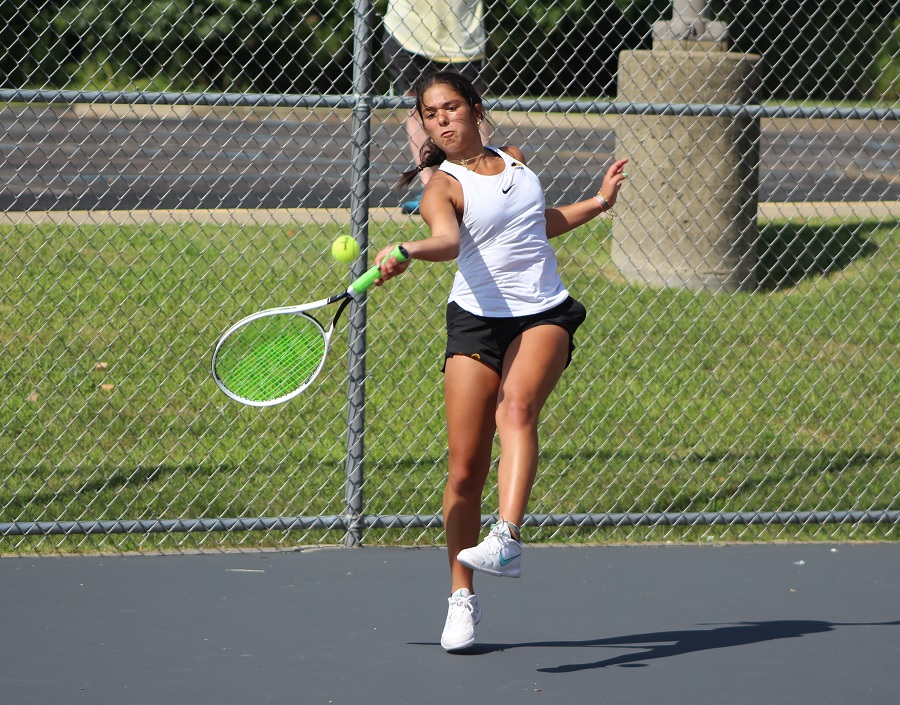 NA Rolls Past Fairview In PIAA First Round, 5-0
The North Allegheny girls' tennis team traveled to Westwood Racquet Club in Erie on Tuesday afternoon for a PIAA Class 3A first round contest and dispatched District 10 champion Fairview with a 5-0 sweep.
In a battle of two Tigers, it was the North Allegheny's black and gold version that proved to be more ferocious. NA rolled to the win thanks to strong performances in singles play courtesy of junior Sara Fernandez and seniors Emily Wincko and Abbey Swirsding. Fernandez vanquished Trinity Fox by a 6-0, 6-3, decision, while Wincko and Swirsding each defeated their foes by the same score, 6-2, 6-0.
At No. 1 doubles, Reagan Dougherty and Eileen Hu beat Allie Mahoney and Karalynn Burns, 6-4, 6-0. The No. 2 doubles tandem of Tia Soussou and Rebecca Murphy topped Lydia Soltis and Delaney Gehrein, 6-4, 6-3.
North Allegheny now sits at 15-3 on the season following the first-round victory. NA advances to the PIAA quarterfinals on Friday to face District 1 champion Unionville at 2:30 p.m. at Hershey Racquet Club.
Girls Tennis Summary vs. Fairview, 10-25-22
Match Summary

NORTH ALLEGHENY - 5
FAIRVIEW - 0

SINGLES
#1
Sara Fernandez (NA) def. Trinity Fox (FV)
6-0, 6-3
#2
Emily Wincko (NA) def. Hannah Nichols (FV)
6-2, 6-0
#3
Abbey Swirsding (NA) def. MacKenzie Jewewll (FV)
6-2, 6-0
DOUBLES
#1
Reagan Dougherty/Eileen Hu (NA) def. Allie Mahoney/Karalynn Burns (FV)
6-4, 6-0
#2
Tia Soussou/Rebecca Murphy (NA) def. Lydia Soltis/Delaney Gehrein (FV)
6-4, 6-3