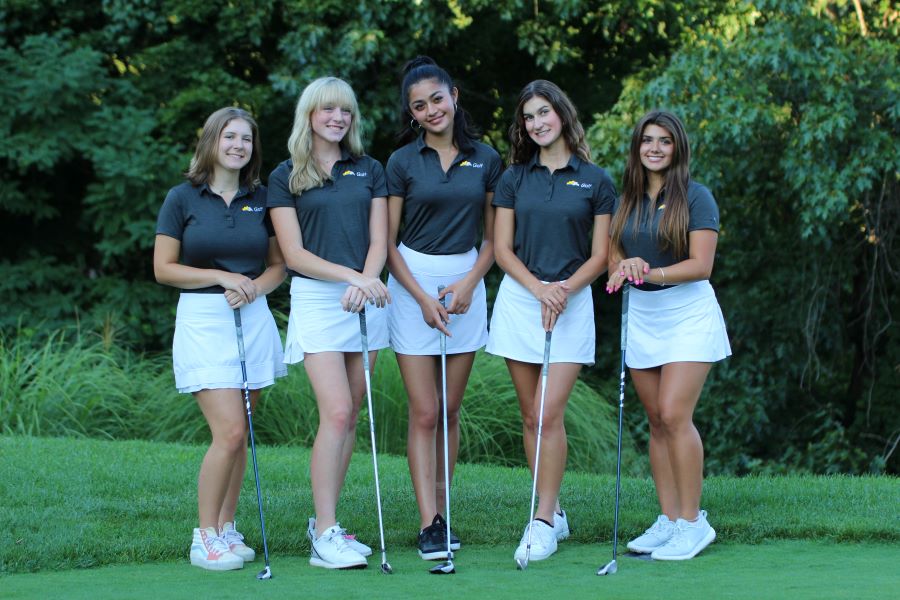 NA Rounds Out Regular Season On Senior Day
The North Allegheny girls' golf team played in one final non-section tune-up on Thursday ahead of the WPIAL playoffs against Peters Township, dropping a 159-168 decision.
It was Senior Day at Diamond Run Golf Course and senior Katie Rose Rankin appropriately tallied the low score of the day with a 39. Freshman Kayli Dings carded a 41, followed closely by senior Lauren Kardos with a 42. Junior Megan Manesiotis shot a 46 and junior Amber Roth rounded out the scoring with a 51.
Peters Township was led by a trio of 39's from Ellie Benson, Brooke Vowcheel and Amelia Severns.
North Allegheny concludes the regular season with an impressive 15-2 overall record. The Tigers will take part in the WPIAL Team Championship on Oct. 13. In the meantime, Rankin, Kardos and Manesiotis will compete at the WPIAL individual championship on Tuesday, Oct. 4.
Girls Golf Summary 9-29-22 vs. Peters Township
Match Summary

PETERS TOWNSHIP - 159
NORTH ALLEGHENY - 168
NORTH ALLEGHENY
SCORE
PETERS TOWNSHIP
SCORE
Katie Rose Rankin
39
Ellie Benson
39
Megan Manesiotis
46
Brooke Vowcheel
39
Lauren Kardos
42
Sophia Severns
42
Kayli Dings
41
Amelia Severns
39
TOTAL
168
159
Amber Roth
51
Kate Gilliland
52
Megan Gross
58
Niyati Cannanbilla
60