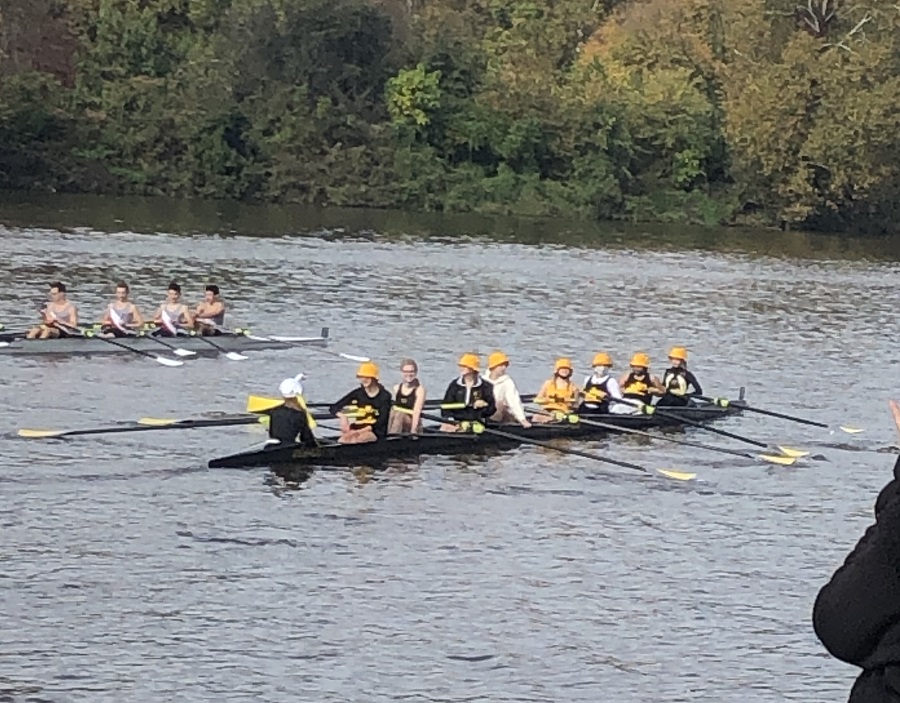 NA Rowing Competes At Head of the Schuylkill
North Allegheny Rowing's full roster traveled to Philadelphia, PA to find speed and top end competition race at the nation's third largest head race, The Head of the Schuylkill. The Schuylkill River was running high due to the recent nor-easter and a fast flow and lots of debris set the tone for the day.
The Tigers' first event of the day, the Women's Youth Novice 4x, unfortunately lost a skeg to the river debris and were unable to race. Mason Pavely placed 10th/16 in the Men's High School Frosh/ Novice 1x. Anthony Bertucci & Zack Stamper took 11th while Karthick Pallad & Layton Wright (who also lost a skeg during the race) came across the line 16th in the Men's Novice 2x. Fortunately, the course began to clear of obstacles and the Women's Novice 8+ placed 22nd/ 34 (Alex Witzel, Katherine Zema, Vanessa Edfors, Stella Sumerlin Abigail Berger, MAndy Adducci, Zahra Evans, Lauren Keyser and Coxswain Grace Thomas). The Men's Coxed Quad line-up that raced at the Head of the Charles went down the course again taking 6th (Braden Lemon, Jackson Rodgers, Wyatt Skopov-Normane, Caleb Sanders and Coxswain Charlotte Bentrim). Two women's straight quad entries placed 11th & 16th (Aine Ridenour, Mirae Choe, Abigail Bakkanist, Ashley Zeman and Johanna Edfors, Alexandra Harder, Felicity Smith, Rachel Lessure). The Tigers Women's JV 4+ made a solid showing placing 23rd/36 (Lorelei Schreiber, Sawyer Wright, Athena Huber, MaryKate Griffin & Cox Evie Disque). Jackson Rodgers & Micah Witzel placed an impressive 16th out of 30 in the Men's Varsity 2x event. The highlight of the day was the Tigers A entry in the Women's U19x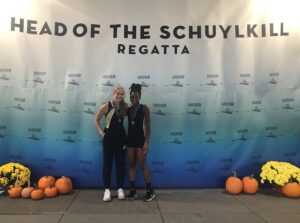 composed of Tabo Mkandawire and Alexandra Junko who placed 3rd out of 34 entries with a time of 14:28.94. The B entry also fared very well placing 13th (Charlotte Bentrim & Rachel Lessure). The team wrapped up the day with an entry in the John Hartigan Women's High School JV 8+ finishing 21st (Lorelei Schreiber, Sawyer Wright, Athena Huber, Alana Bronski, Addy Cooper, Kiki Majerac, MaryKate Griffin & Cox Evie Disque. Disque also had the opportunity to guest cox a Three Rivers Rowing Association Mixed Masters 4+ in the morning and took 3rd place.
To close out the 2021 fall season Mkandawire & Junko will travel to Chattanooga TN to race in the Women's U19 2x at the Head of the Hooch.