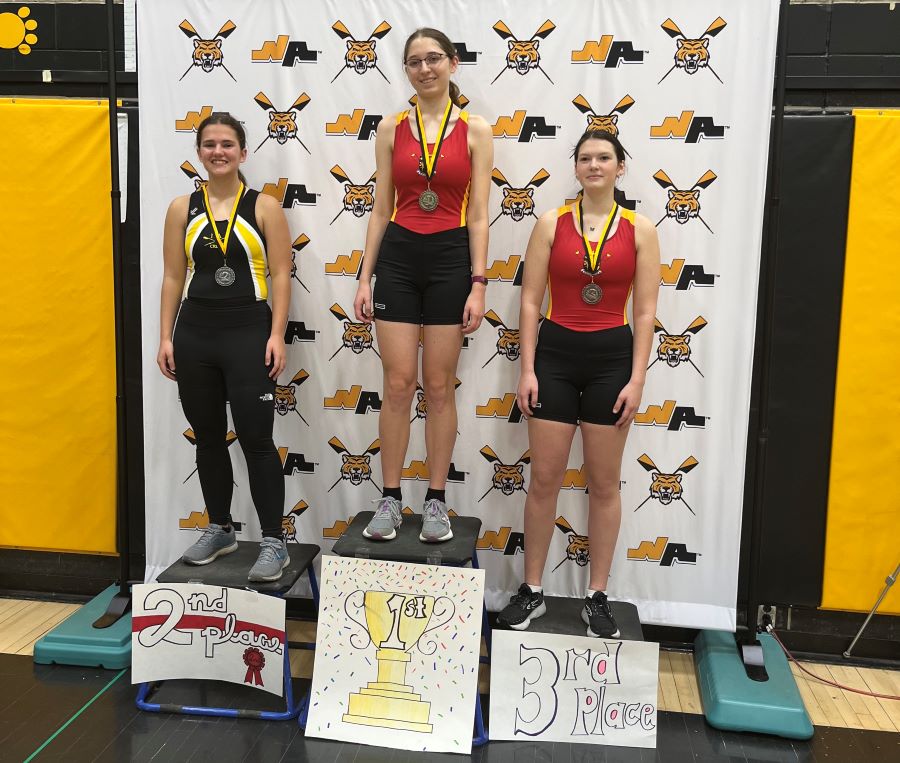 NA Rowing Hosts 22nd Annual "Erg In the Burgh"
North Allegheny Rowing hosted the 22nd annual NA indoor championships, The Erg in the Burgh, on Saturday at Marshall Middle School. The event gathers members of every local rowing team with over 220 entries.
Over the course of the day, a stunning 32 Tigers set new personal bests during the event. Podium highlights of the day included Madison Lambert's second-place finish in the Novice Girls, Finn Iovino's 2nd in the  Novice Lwt Boys & Omisa Shah's 2nd in the Coxswain 1K. Miles Reese placed 3rd in the Novice Boys, event, and middle schooler Nikhil Kshirsagar placed 3rd in the MS 1K. Just out of medals contentions was Aine Rideour in 4th for the Varsity Women, Natalie Helffrich who took 4th in the Novice Women, and Carson Corona who placed 5th in the Novice Men's event.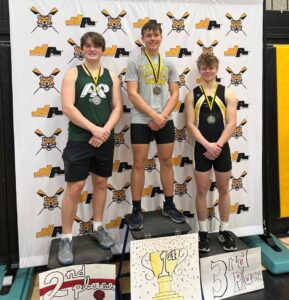 The day wrapped up with the NA relay teams claiming two first-place finishes in the Varsity and novice relay, and a second 2nd in the JV. (Jackson Rodgers, Braden Lemon, Caleb Sanders, Aine Ridenour Addy Cooper & Sawyer Wright- Varsity) ( Miles Rees, Anthony Bertucci, Josh Dubuvecky, Alex Witzel, Athena Huber, and Kathy Zema) (Carson Carona, Finn Iovino, Alex Repinski, Natalie Helfrick, Maddie Rodgers, Madison Lambert).
NA wraps up indoor training this month and hopes to head out to the water the second week of March in preparation for the spring racing season.