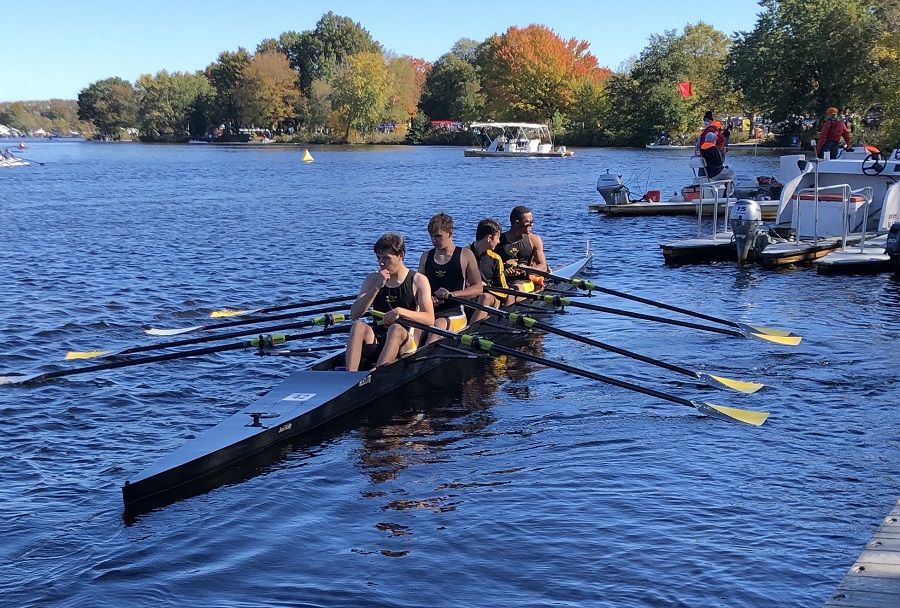 NA Rowing Takes Part In Prestigious Race In Boston
North Allegheny Rowing made the pilgrimage to rowing's most prestigious head race, The Head of the Charles in Boston, Massachusetts.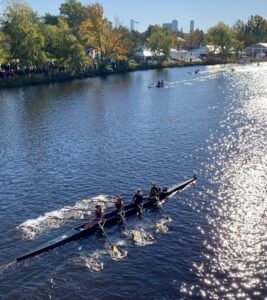 The day began with the Women's Youth Coxed Quad composed of Aine Ridenour, Mirae Choe, Abby Bakkinest, Ashley Zeman, and coxswain Evie Disque. The girls took to the course toward the back of the pack, Disque took an advantageous line through the challenging course and the tigers placed 39th out of 52 with a time of 21:40.183.
Early in the afternoon, it was time for the Men's Youth Coxed Quad. Members Braden Lemon, Jackson Rodgers, Wyatt Skopov-Normane, Caleb Sanders, and coxswain Charlotte Bentrim. Their final time of 19:47.412 placed them 42nd out of 47. The Tigers were honored to race with the caliber of competition at The Charles and hope to accept a bid again soon.
Next up the full team travels to Philadelphia to race in the Head of the Schuylkill on Oct. 31.