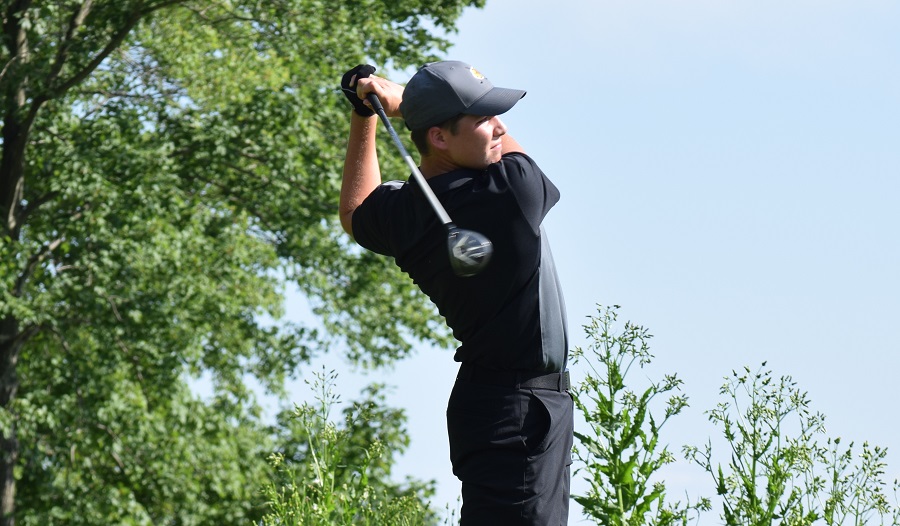 NA Sails Past Shaler For Section Win
The North Allegheny boys' golf team traveled to Lakevue North Golf Course on Tuesday afternoon for a soggy section match up against Shaler. The Tigers battled the elements, and the Titans, and walked away with a 214-245 victory.
North Allegheny's Scott Fitzgerald topped the scorecard with a 4-over par, shooting a 40. Evan Diulus and Adam Hendrickson each shot a 42. Ryan Meyer tallied a 44, followed by Teague Urban and Phillip Beer who each posted a 46. Shaler's low man was Aidan Williams with a 47.
With the win, North Allegheny jumps to 7-4 overall and 4-3 in section play. The Tigers will host Pine-Richland on Wednesday in another section contest.
Match Summary
NORTH ALLEGHENY - 214
SHALER - 245
NORTH ALLEGHENY
SCORE
SHALER
SCORE
Scott Fitzgerald
40
Adam Williams
47
Evan Diulus
42
Dylan Maffer
49
Adam Hendrickson
42
Matt Hett
48
Ryan Meyer
44
Tom Corbin
50
Teague Urban
46
Grant Galloway
51
Phillip Beer
46
Zach Herndon
51
TOTAL
215
245
Adam Steinmetz
39
Aidan Wilson
46
Michael Delucia
38
Steve Jackson
47