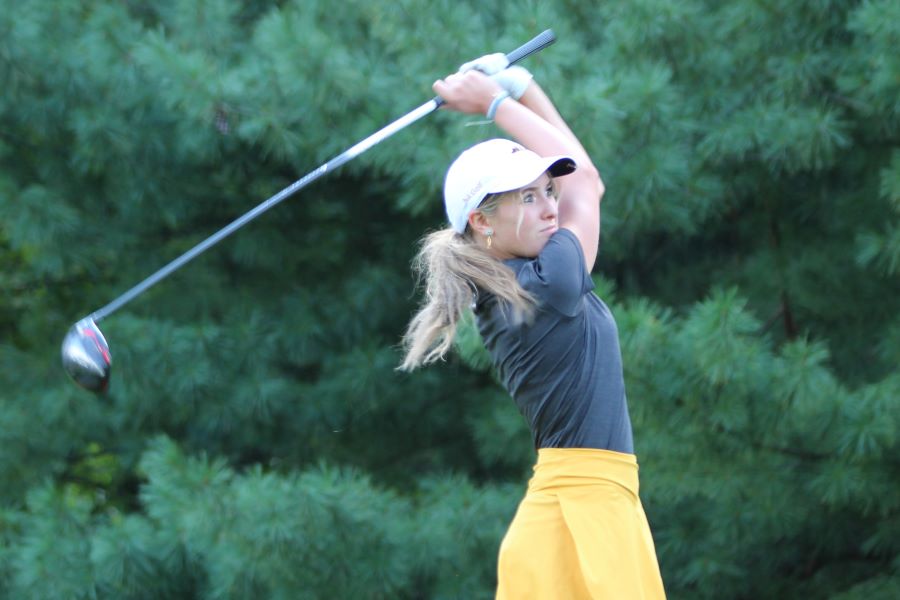 NA Shoots Down Moon, 170-174
The North Allegheny girls' golf team dispatched the Moon Tigers on Monday afternoon for a 170-174 section win at Moon Golf Course.
NA clawed past Moon thanks to strong effort from senior Katie Rose Rankin, who shot a team-best 38. Senior Lauren Kardos and junior Megan Manesiotis each shot a 42, while freshman Kayli Dings added a 48 to round out the scoring. Moon was paced by Julia Bartheleny with a 38.
North Allegheny now sits at 13-1 overall and 6-1 in section play. The Tigers return home to Diamond Run on Tuesday for a home section date with Oakland Catholic.
Girls Golf Summary 9-12-22 vs. Moon
Match Summary

NORTH ALLEGHENY- 170
MOON - 174
NORTH ALLEGHENY
SCORE
MOON
SCORE
Katie Rose Rankin
38
Julia Bartheleny
38
Lauren Kardos
42
Sunita Schild
52
Megan Manesiotis
42
Alizebeth Cross
44
Kayli Dings
48
Cailtyn Cox
45
TOTAL
170
174
Amber Roth
50
Angelina Schild
47
Kate Gilliland
52
Megan Gross
54
Niyati Cannanbilla
50