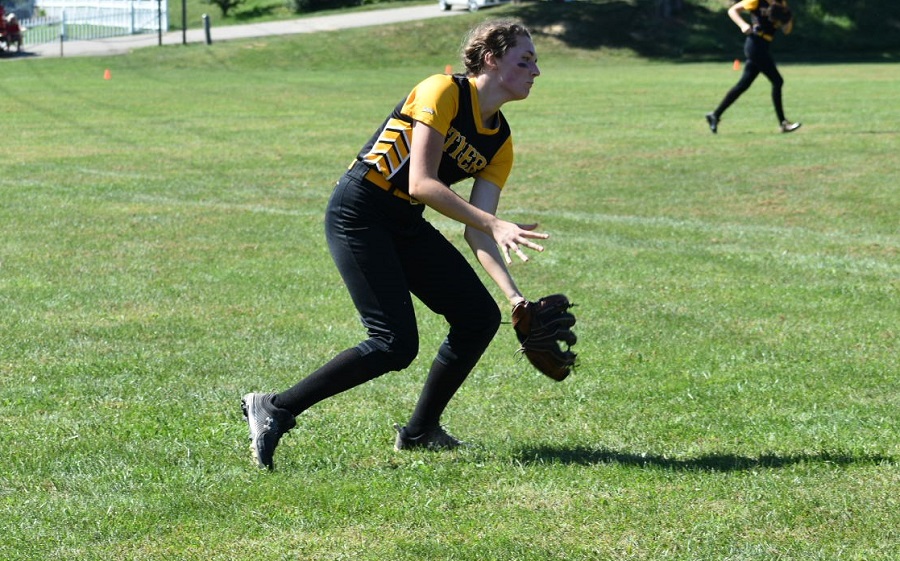 NA Slow-Pitch Drops Twin Bill At Montour
North Allegheny Slow-Pitch softball fell in their makeup double header against Montour, 12-10 and 15-9, Thursday evening at Fairhaven Field.
In game one the Tigers matched Montour hit for hit through the third inning.  Montour would notch it up a few soon after. Evelyn Wiethorn had the Tigers only over the fence home run of Game One. Wiethorn, Riley Yates, Megan Quinlan, Audrey Laswell, Sydney Besket, Emily Yanchak and Jayna Cole would all have multiple hits. On defense, Nina Pietrzak shut down 3 runners at third while Yates grabbed a screaming line drive.
In game two, the Tigers were out hit by Montour after two innings.  Wiethorn and Pietrzak each had over the fence home runs both bringing in two additional runners. Reilly Spitz was consistent, stretching to make several stellar scoops at first. Yanchak was dependable as pitcher for both games.
NA's record moves to 5-3. The Tigers will be looking to rebound on Sunday when they host Bethel Park in a double header at MMS for Senior Recognition Day.