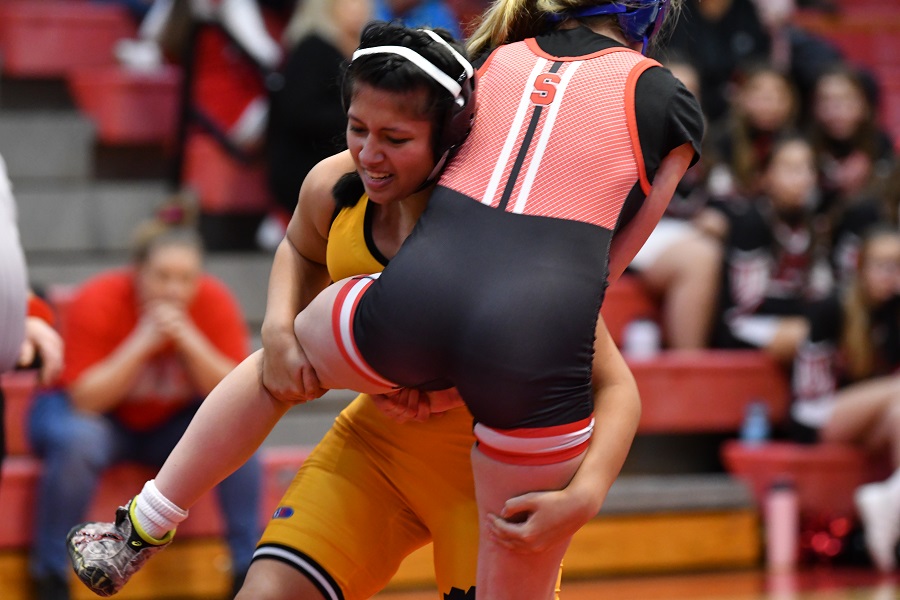 NA, Southmoreland Battle in 2nd Girls Dual Meet in WPIAL History
(2/8/22) The North Allegheny girls' wrestling team traveled to Southmoreland on Monday night to compete in the first ever girls dual meet in Southmoreland history. Southmoreland recently added a girls' team and this marked the first time their girls competed as a team in their own gym. This also marked just the second time in WPIAL history that two girls' teams have competed in a dual. North Allegheny girls' wrestling team has competed in both of those events.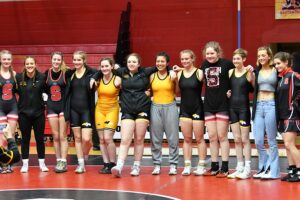 The match started off with freshman Brenna Collery taking on Faryn Dewitt. Trailing 3-2 late in the third period, Collery secured a late takedown to win 4-3. Junior Callie Rautenbach was next as she squared off against Taryn Hollis. Hollis built a solid lead going into the third period. Rautenbach's push at the end came up just short as she fell by the score of 7-4. Southmoreland kept the momentum going as Kayli Redmond picked up the fall over junior Hannah Williams in the third match of the evening. Freshman Kaylee Dean swung the momentum back to North Allegheny. Despite trailing 4-2, she picked up the fall over Zoey Murphy in 2:49. The Lady Tigers kept the momentum as freshman Maya Scott won by a 7-1 decision over Faryn Dewitt. In the final match of the night, sophomore Leyna Rumpler was dominant with an 18-2 technical fall over Taryn Hollis. The Lady Tigers are in action again on Sunday, Feb. 13 at the PA Girls Western Regional Tournament at Indiana High School at 10:30 a.m.