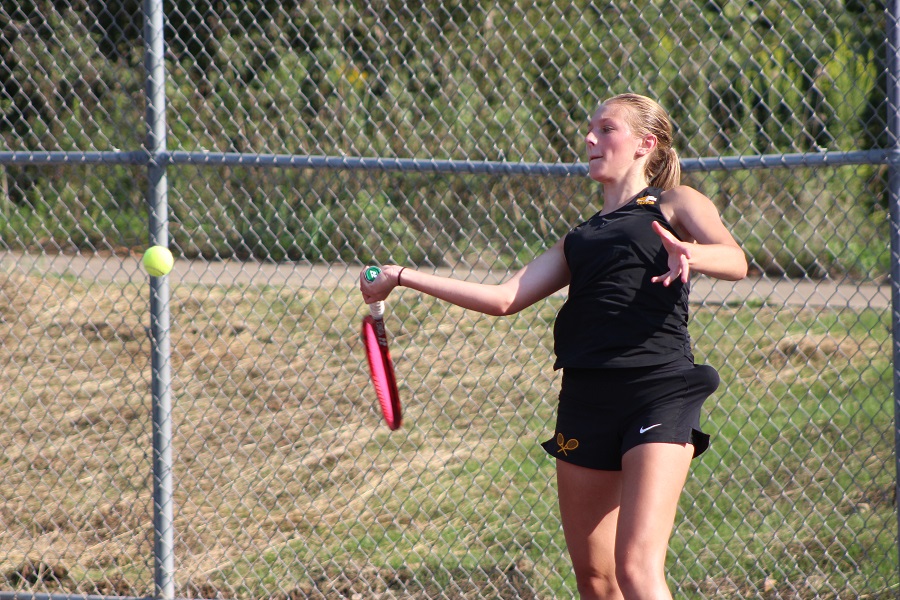 NA Stays Unbeaten In Section, Sweeps Seneca Valley
The North Allegheny girls' tennis team swept section foe Seneca Valley on Monday afternoon, 5-0, at NASH.
In singles play, senior Jenny Zhu cruised to a 6-0, 6-1, win over Vibha Hodachalli. At No. 2 singles, sophomore Emily Wincko collected a 6-2, 6-2, triumph over Annie Castagnero and junior Claire Zheng rolled to a 6-1, 6-0, victory against Payton Aloi at No. 3 singles.
At No. 1 doubles, Abbey Swirsding and Claire Shao coasted to a 6-1, 6-0, win against Sienna Summers and Megan Bablack. Rounding out the sweep was the No. 2 doubles pairing of Rebecca Kolano and Siya Jain, who posted a 6-4, 6-2, victory over Jojo Bauer and Emily Lopez.
Following the win, North Allegheny improves to 5-4 overall and 5-0 in the section. The Tigers will host Knoch in a non-section contest on Tuesday.
Girls Tennis Summary vs. Seneca Valley, 9-21-20
Match Summary

NORTH ALLEGHENY - 5
SENECA VALLEY - 0

SINGLES
#1
Jenny Zhu (NA) def. Vibha Hodachalli (SV)
6-0, 6-1
#2
Emily Wincko (NA) def. Annie Castagnero (SV)
6-2, 6-2
#3
Claire Zheng (NA) def. Payton Aloi (SV)
6-1, 6-0
DOUBLES
#1
Claire Shao/Abbey Swirsding (NA) def. Sienna Summers (SV)
6-1, 6-0
#2
Rebecca Kolano/Siya Jain (NA) def. Jojo Bauer/Emily Lopez (SV)
6-4, 6-2