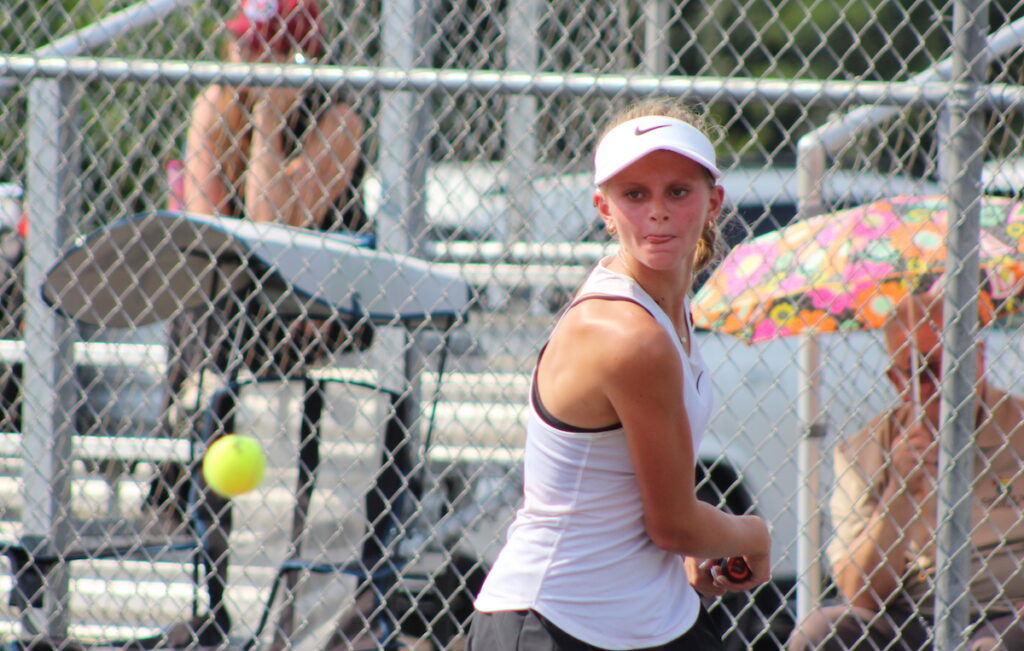 NA Sweeps Mars For 7th Straight Win, 5-0
The North Allegheny girls' tennis team extended its winning streak to seven in a row on Tuesday with a 5-0 section sweep at Mars.
The Tigers shuffled the lineup in singles action and continued their winning ways. At No. 1 singles, freshman Peyton Mauser earned an exciting 6-1, 7-6 (8-6), win over CeCe Crowley. Sophomore Audrey Zheng delivered a 6-0, 6-2, victory against Reese Hannah at No. 2 singles. Senior Tia Soussou added a 6-1, 6-1, triumph over Anna Bowser at No. 3 singles.
It was more of the same in double play, including a clean 6-0, 6-0, win by Siya Jain and Rebecca Murphy over Gracie McCarty and Claire Magness at No. 1 doubles. The No. 2 doubles tandem of Kaitlyn Zeman and Ella Mangene collected a 6-1, 6-1, victory against Bella Pazzaglia and Nora Solich.
With the win, North Allegheny improves to 7-0 overall and 3-0 in the section. The Tigers will visit Hampton for a non-section contest on Wednesday.
Girls Tennis Summary vs. Mars, 9-5-23
Match Summary

NORTH ALLEGHENY - 5
MARS - 0
SINGLES
#1
Peyton Mauser (NA) def. CeCe Crowley (M)
6-1, 7-6 (8-6)
#2
Audrey Zheng (NA) def. Reese Hannah (M)
6-0, 6-2
#3
Tia Soussou (NA) def. Anna Bowser (M)
6-1, 6-1
DOUBLES
#1
Siya Jain/Rebecca Murphy (NA) def. Gracie McCarty/Claire Magness (M)
6-0, 6-0
#2
Kaitlyn Zeman/Ella Mangene (NA) def. Bella Pazzaglia/Nora Solich (M)
6-1, 6-1