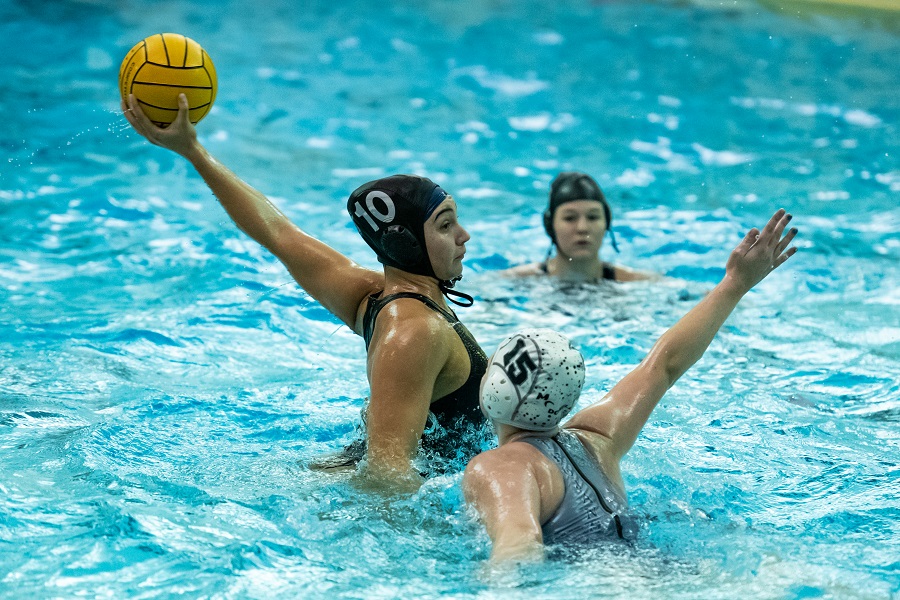 NA Sweeps McDowell For Road Wins
The North Allegheny water polo team paid a visit to the McDowell Trojans on Tuesday night and earned a pair of victories. The NA Boys remained unbeaten with an 11-6 victory and the Lady Tigers claimed a 12-8 triumph over the Trojans.
The Lady Tigers jumped out to a 4-0 lead in the first quarter and 8-2 lead by halftime. The Trojans attempted to rally in the second half but the NA mountain was too high to climb thanks in part to a nine-goal effort from senior Rebecca Melanson. Junior Carissa Jones netted a pair of goals and junior Amelia Weaver added a marker in the win. Defensively, Jones led with four steals and junior Katyusha Peregoncev contributed a pair of thefts. Melanson, Weaver and Makaya Tieppo all swiped one steal each. In net, junior goalie Izzie Trunzo made 11 saves to secure the win.
The NA Boys rolled over McDowell in the first quarter of their game with a 7-1 lead. The Tigers cruised from that point on with senior Ben Gavran scoring four goals and junior Camden Wright posting a hat trick. Seniors Keller Sens, Asher Jones and Nico Jacobs-Alarcon scored one goal apiece. Senior goalie Eliot Maravich played the first three periods and made nine saves. Freshman Michael Stefanko stepped in between the pipes in the fourth quarter and corralled a pair of saves. On defense, senior Sean McClellan and junior Jonathan Mowry posted two steals each. McClellan added a team-best three assists.
Following Tuesday night's action, the NA Boys are now 9-0 on the season and the Lady Tigers improve to 7-2 overall. North Allegheny prepares next for the Beast of the East Tournament at Governor Mifflin High School this weekend.