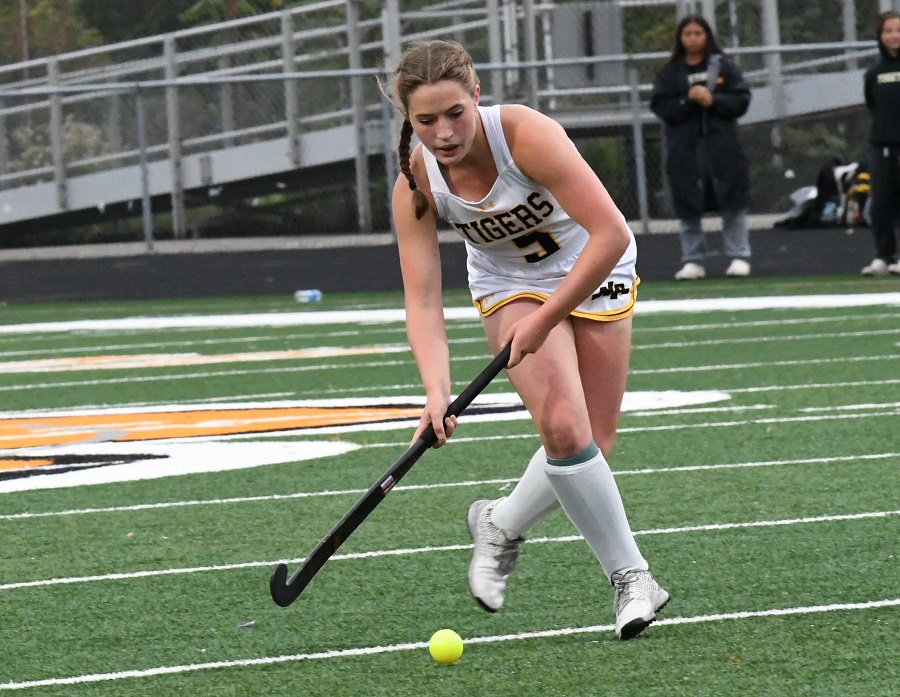 NA Sweeps Non-Section Twin Bill
The North Allegheny field hockey team hosted and swept a non-section doubleheader on Saturday with a 5-0 shutout of Novi (MI) and a 4-1 triumph over Forbes Road.
The day started with a morning game against Novi. Junior midfielder Callie Rautenbach scored the first marker of the game 3:12 into the second quarter on a penalty corner for a 1-0 lead. After a tightly contested first half, North Allegheny took opened the floodgates in the second half. Junior Lauren Kampi scored 2:10 into the second half and junior Mila Prusak added a pair of third period goals for a 4-0 lead. Junior Sofia Mianzo tallied the final marker of the game with 6:16 to play in the fourth quarter to close out a 5-0 win.
In game two, Prusak struck first with 8:11 to play in the first quarter for a 1-0 lead but Forbes Road answered with a goal four minutes later when Ginnah Kendall evened the score at 1-1. In similar fashion to the opening game against Novi, the Tigers once again took command of the game in the second half. Sophomore Tanvi Challa gave NA the lead just 39 seconds into the second half for a 2-1 advantage. Freshman Reagan Russell scored with 3:10 remaining in the third for a 3-1 lead. Prusak put the game away with her team-leading 11th goal of the season in the fourth quarter, rounding out a 4-1 victory.
With the two non-section wins, North Allegheny improves to 6-4 overall on the season. The Tigers visit Pine-Richland on Tuesday at 7:30 p.m.