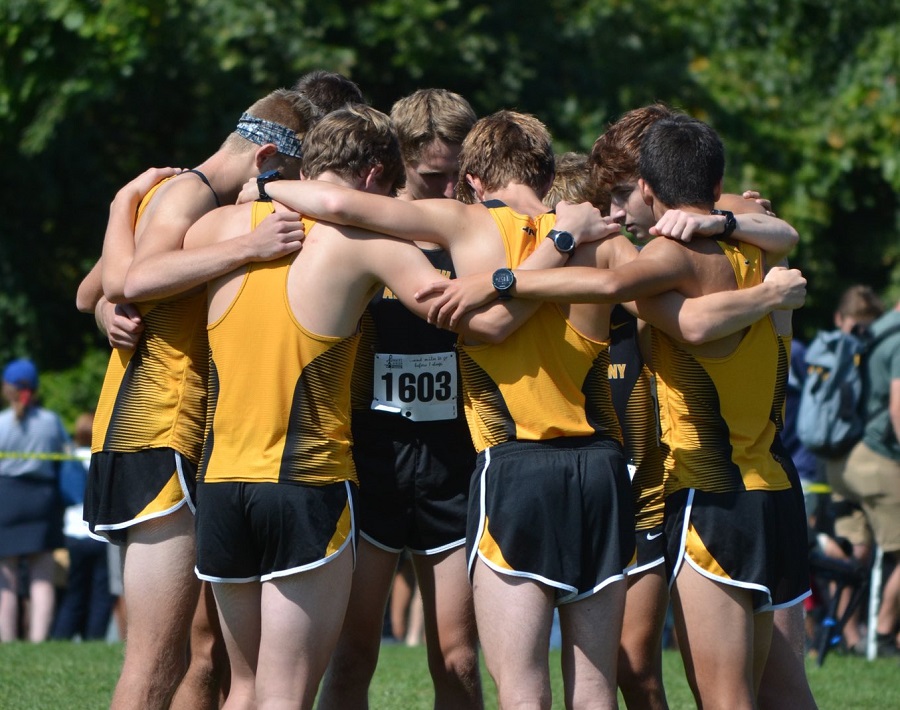 NA Sweeps Section Meet, Wren Kucler Breaks Course Record
Racing at the North Park Course, both North Allegheny squads had convincing victories against section rivals Pine Richland and Hampton. Both teams improved to 4-0 on the season.
On the NA Boys side, the Tigers had perfect scores against both the Rams and Talbots (15-50).  The Tigers had the top eight finishers in the race.  Freshman Jack Bertram won the race by a nice margin.  Finishing hard in second place was sophomore Michael Gauntner with a great race.  Senior Ryan Podnar was next for the Tigers with a solid performance. Junior Jackson Pajak had a great race in third. Senior Caleb Schall and sophomore James Behrend were right behind Jackson. Senior Jack Hickel brought home the perfect score with his seventh-place finish.
On the NA Girls side, the Tigers swept the Rams 15-50 and bested the Talbots 18-45.  The Lady Tigers took eight out of the top nine spots.  Wren and Robin Kucler were a great 1-2 punch for the Tigers.  Wren Kucler set a new course record on the three-mile course.  Senior Rachel Hockenberry had a fantastic race grabbing fourth overall (behind Hampton's number one runner).  Freshman Camille Swirsding was great in fifth place. Senior Maura Mlecko, freshman Sydney Kuder and sophomore Maia Getz were fast (6-8th) and rounded out the dominating team performance.
The Tigers will travel to Hershey, PA this Saturday to compete at the PIAA Foundation Invitational.