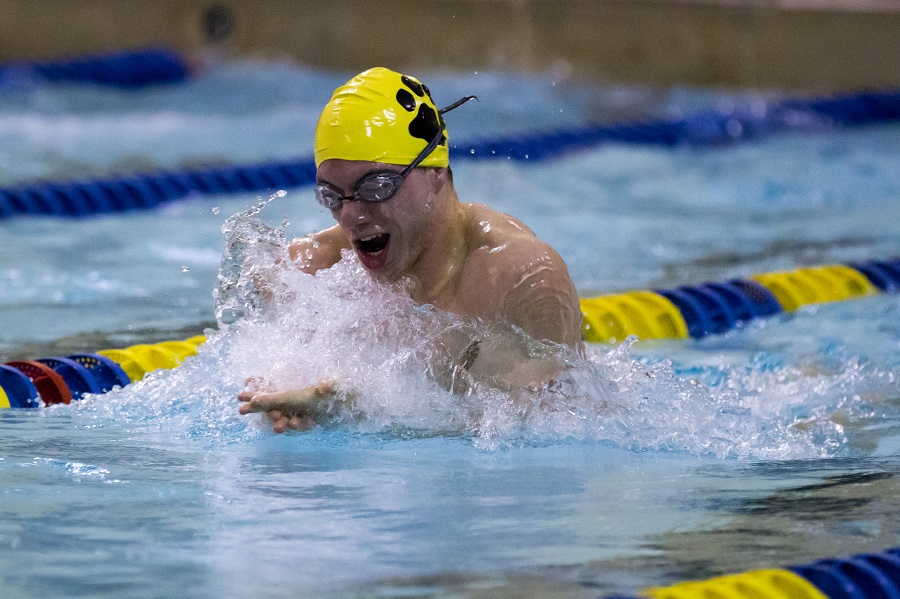 NA Swimmers Glide Past Golden Tornado
The North Allegheny swimmers and divers travelled to Butler High School and soundly beat the Golden Tornado.  Due to incomplete results provided by Butler final scores could not be attained and individual results may not be completely accurate.
Ann Juneau and Torie Buerger led the girls team with two victories each.  Ann won the 50 Free and the 100 Back, Torie won the 200 Free and the 100 Fly.  Olivia Kisow was the other individual winner on the girls team with her win in the 500 Free.
On the boys side, Andrew Zhang won the 200 IM.  Matt Kuhn and Alex Grahor touched first with a time of 23.31.  Rick Mihm won the 100 Fly and Tyler Tieppo won the 100 Free.  Jack Wright won the 500 Free and Tim Compton completed the individual events with his win in the 100 Breast.
Alaina Kim led the girl divers with a second place finish.  Dennis Knapp led the boys with his second place finish.
The final dual meet of the year is on Tuesday, February 13 at 5pm against sectional foe North Hills.  This is senior night for the team.