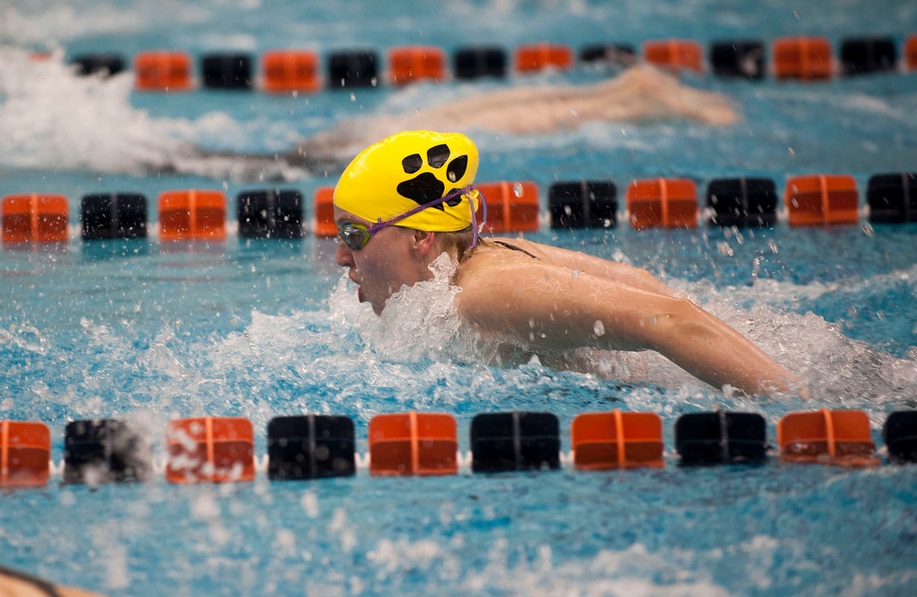 NA Swimmers Start Strong At PIAA Swimming Championships
The North Allegheny swimming teams are within striking distance heading into the second and final day of the PIAA Swimming & Diving Championships at Bucknell University. The Lady Tigers sit in second place at the state competition with a team score of 146.5, just 11.5 points behind first place Hershey.  The NA Boys are in third place with a team score of 106 and are 57 points off the pace of first place LaSalle College.  Upper St. Clair is in second place with a score of 135.
Amongst the highlights on day one was a first place finish by the Lady Tigers in the 200 yard medley relay. The combination of Jacquelyn Du, Erin Kuhn, Kayla Churman and Katie Wright claimed gold with a time of 1:42.92.
North Allegheny's swimmers will continue their goal toward a state crown today when competition resumes at 8:00 am from Bucknell University.