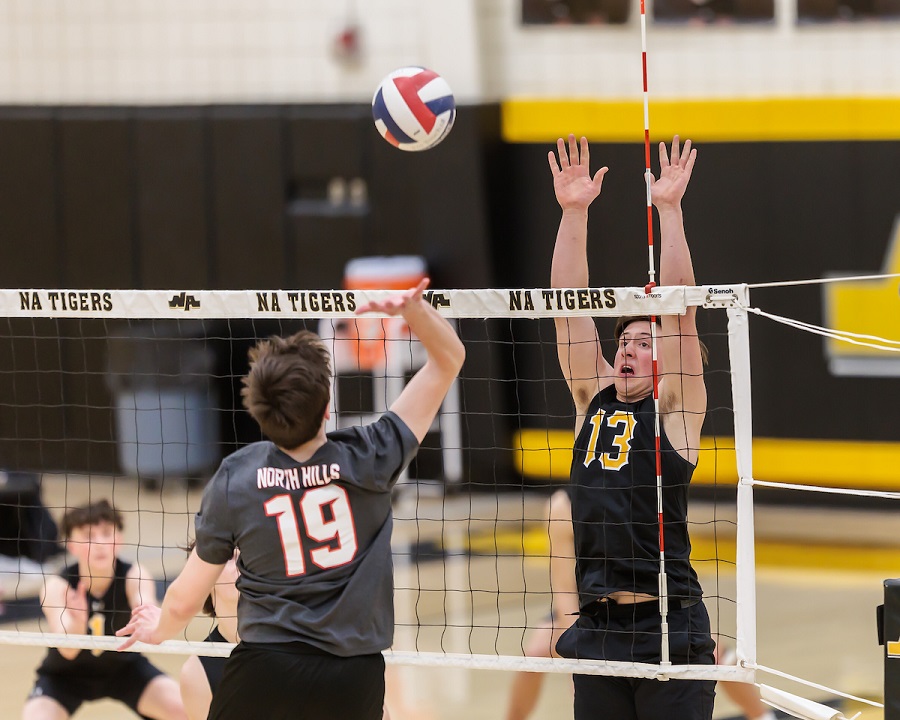 NA Takes Second Place At Derry Invitational
The North Allegheny boys' volleyball team played in its second tournament of the young season and earned a second-place finish at the Derry Invitational on Saturday. In the tournament playoffs, the Tigers defeated Our Lady of the Sacred Heart in the quarterfinals, 25-13, and topped Shaler in the semifinals, 25-11. In the title match, NA fell to Meadville by a 25-17 decision. Meadville is the No. 1-ranked team in the state in Class AA. The Tigers are ranked fourth in the state by the PVCA.
Senior Jack Birch paced the offense with 23 kills, followed by senior Caleb Schall and junior Nico Sfeir with 21 kills each. Senior Titus LaMay and junior Varun Kaveti chipped in offensively with 20 and 11 kills, respectively.
At the net, Keveti and Sfeir provided nine blocks apiece. Libero Ryan Treser led the Tigers with 34 digs and eight aces. Schall distributed 55 assists and senior Jake Koch tallied 48 assists.
Following the second-place showing on Saturday, North Allegheny will return to section play for home matchup with Butler on Thursday night. The contest will be broadcast live by the North Allegheny Sports Network.