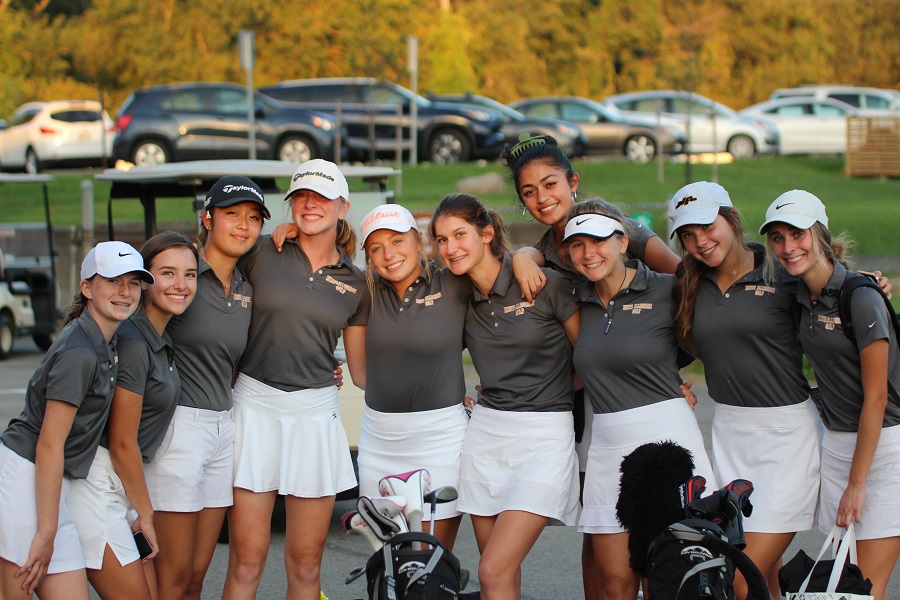 NA Takes Third Place At WPIAL Finals
The North Allegheny girls' golf team was one of nine teams to compete at the WPIAL Class AAA team finals on Thursday afternoon and came away with a third-place finish. The Tigers notched a team score of 339 at Cedarbrook Golf Course in Belle Vernon, falling just 12 strokes shy of WPIAL champion Fox Chapel. Peters Township took second place with a team score of 332.
Junior Katie Rose Rankin paced the Tigers with a score of 78. Rankin shot a 37 on the back nine, tied with Peters Township's Allison Poon for the best score over the final nine holes at the event.
Senior Sissi Hai shot an 83, followed closely by sophomore Megan Manesiotis with a score of 84. Junior Lauren Kardos carded a 94 and sophomore Amber Roth rounded out the NA effort with a 98.
To view the entire scorecard from the WPIAL Class AAA girls' golf finals, click here.
North Allegheny finishes the 2021 campaign with a 14-4 overall record and an undefeated section championship. Congratulations to head coach Sarah Morrison and the entire North Allegheny girls' golf team for a terrific season.