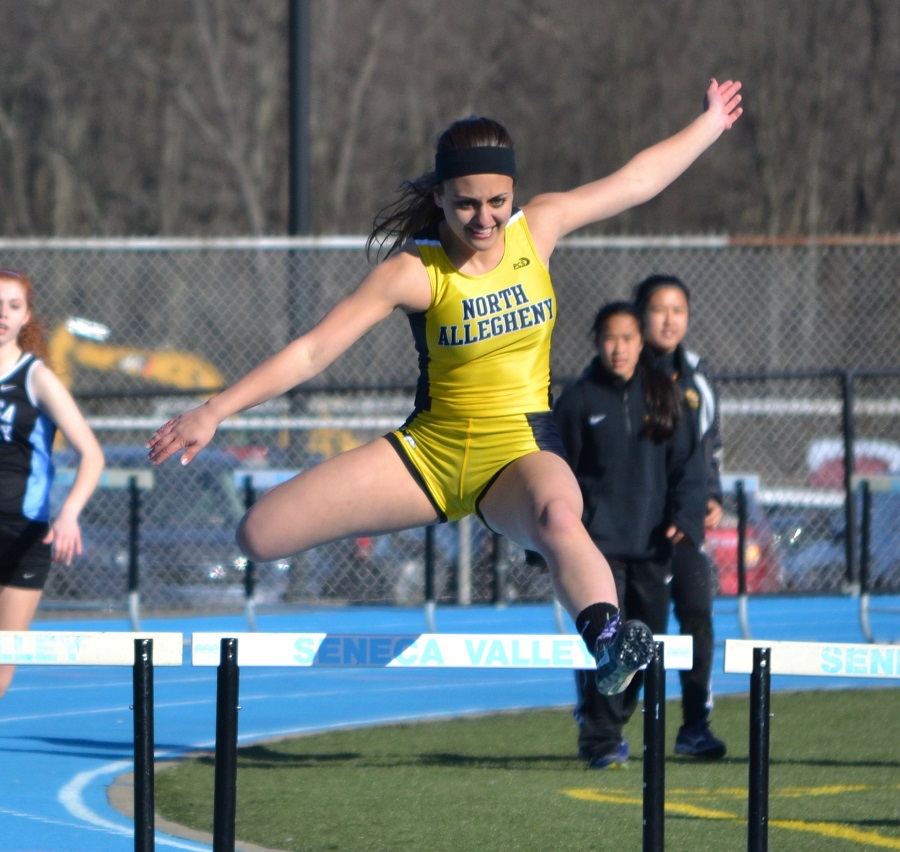 NA Teams Each Take 2nd Place At Latrobe/Hempfield Invitational
The Tigers traveled to Latrobe on Friday to compete against 19 other schools in the Boys' 14th Annual Greater Latrobe Wildcat and Girls' 25th Annual Hempfield Area Lady Spartan Invitationals.  Thirty-five Tigers medaled in the meet while posting some of their best performances of the season.  Two trophies and an MVP plaque were also earned by night's end.  On the girls side of the meet the Tigers' 4x100m Relay of Autumn Baldwin, Makena Owens, Melina Owens, and Aimee Verardi raced their way to a first place finish and their season best performance.  Melina Owens also hurdled her way to a second place finish in the 100m High Hurdle race and Baldwin sprinted to earn a second place medal in the 100m Dash.  In the 300 Hurdle race, senior Josie Landis was able to race her way to a second place medal as well.
The boys distance crew dominated the track as Jacob Stupak won the 1600m run, Mark Migliozzi won the 3200m run and Zach Ehling placed second in the 800m Run.  On the track, Ayden Owens hurdled his way to two gold medals winning both the 300m Intermediate Hurdles and the 200m Dash. His results in the 300m Hurdles is currently the best posted time in the state.  Ayden Owens also placed third in the 100m High Hurdle race.  His performance was recognized by the judging committee of the meet and was awarded the MVP Performer on the Track plaque.  On the field, three javelin throwers competed and all three were able to finish with podium performances:  Riley Trueman placed sixth, Will Thompson placed third, and Andrew Manz won the event with a throw that currently places him second overall in the state and fourth overall in the nation.  Both girls and boys teams brought home runner up trophies.
The Tigers will return to sectional competition on Wednesday as they host Pine Richland and North Hills in a tri-meet showdown on Wednesday at Newman Stadium.