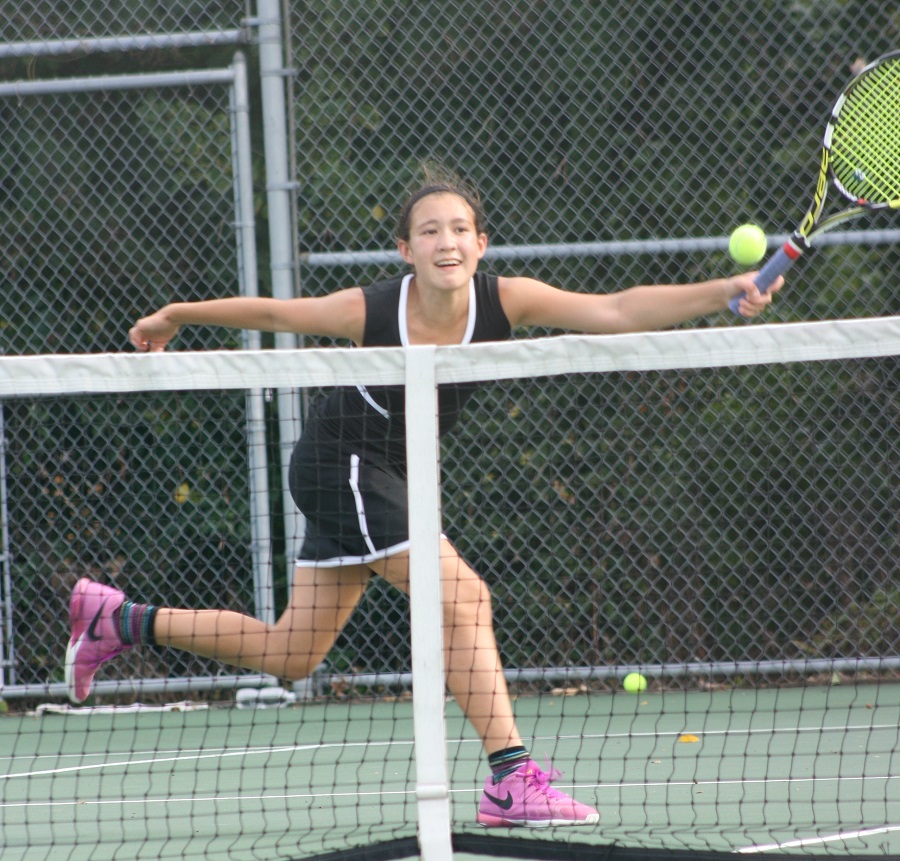 NA TENNIS KNOCKS OFF SENECA, 4-1
By Kellen Gursky
The North Allegheny girls' tennis team stayed perfect on the 2016 season, and beat the Seneca Valley Raiders in section play, 4-1 on Monday. In singles play, Rebecca Chen lost to her opponent 5-7, 2-6. Ashley Huang dominated her opponent 6-0, and 6-0. In No. 1 singles Anna Li made quick work of Allison Brazer 6-0, 6-0.
The Tigers dominated the doubles action against the Raiders. The team of Riya Yadav and Katherine Ambrose made quick work in their match, 6-0, 6-0. In No.1 doubles, the team of Rebekah Rest and Jenna Kolano defeated their opponents 6-0, 6-0.
North Allegheny stays perfect improving to 11-0 on the year. The Tigers are back in action on Tuesday in a home match against Fox Chapel.
Girls Tennis Summary vs. Seneca Valley, 9-12-16
Match Summary

NORTH ALLEGHENY - 4
SENECA VALLEY - 1
SINGLES
#1
Anna Li (NA) def. Allison Brazer (SV)
6-0, 6-0
#2
Ashley Huang (NA) def. Sabrina Dunlap (SV)
6-0, 6-0
#3
Hollen Davinziser (SV) def. Rebecca Chen (NA)
7-5, 6-2
DOUBLES
#1
Rebekah Rest/Jenna Kolano (NA) def. Katie Schwalm/Lindsey Van Hoose (SV)
6-0, 6-0
#2
Riya Yadav/Katherine Ambrose (NA) def. Sara Panette/Sneha Padamati
6-0, 6-0