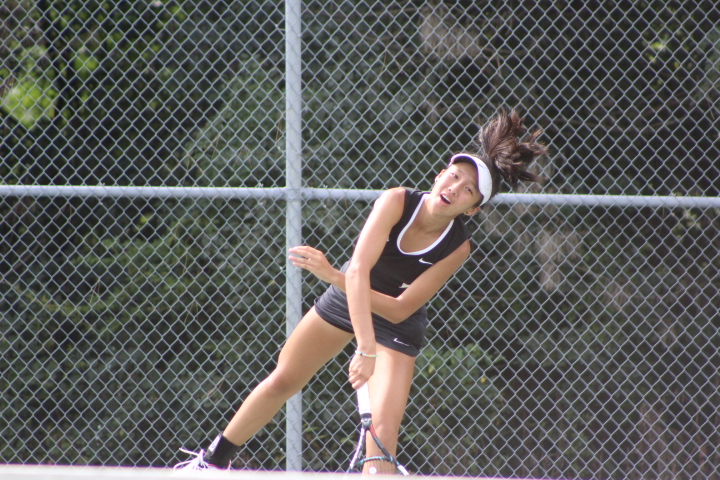 NA TENNIS SWEEPS HAMPTON, 5-0
The North Allegheny girls' tennis team continued their undefeated season and swept the Hampton Talbots in section play, 5-0 on Thursday afternoon. In singles play, Tina Li defeated her opponent 6-0, 6-0. Vivian Shao had a tougher road but defeated her opponent 6-0, and 6-3. In No. 1 singles Anna Li cruised past Grace King 6-1, 6-1.
The Tigers were able to carry over their wins from singles to doubles action against the Talbots. The team of Riya Yadar and Katherine Ambrose made quick work in their match, 6-1, 6-2. The team of Rebekah Rest and Jenna Kolano defeated their opponents 6-1, 6-4.
North Allegheny improves to 9-0 in the 2016 season. The Tigers are in action on Friday in a home match against the Beaver Bobcats.