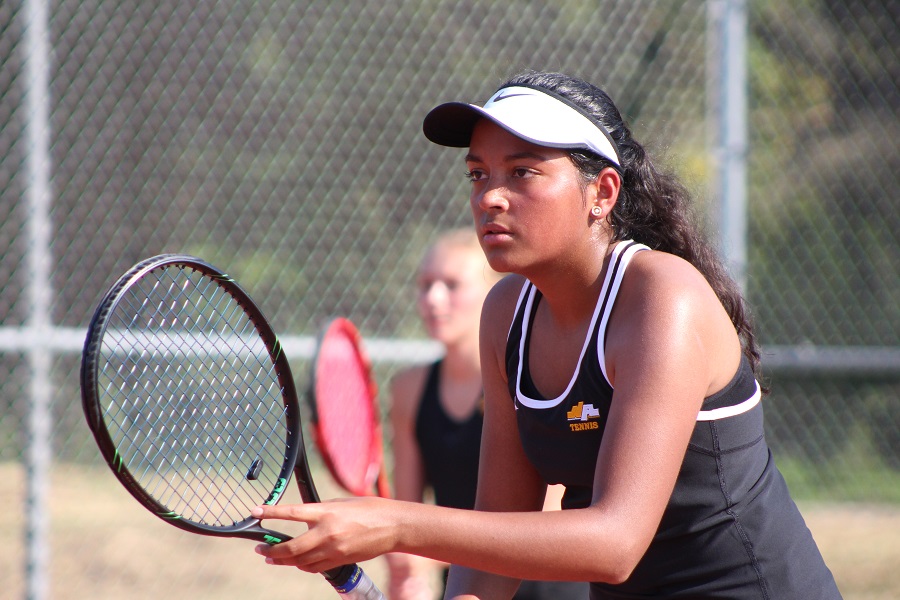 NA Tennis Tops Tornado, 4-1
The North Allegheny girls' tennis team earned a 4-1 section win on Thursday afternoon at Butler. The victory keeps the Tigers undefeated in section play with a 2-0 record. NA sits at 2-2 overall.
Butler's lone win came at No. 1 singles courtesy of Teddi Isherwood. Otherwise, the match was controlled by North Allegheny. Emily Wincko rolled to a 6-1, 6-0, triumph over Mikayla Turner at No. 2 singles. At No. 3 singles, Claire Zheng defeated Jillian Clark, 6-1, 6-3.
In doubles action, Abbey Swirsding and Claire Shao collaborated for a 6-1, 6-2 victory over Cameron Hanratty and Ali Smith. At No. doubles, Rebecca Kolano and Siya Jain picked up a 6-3, 6-1, decision against Emily Porneluzi and Bekah Kalberer.
North Allegheny returns to action on Friday with a non-section meeting with Peters Township in Washington County.
Girls Tennis Summary vs. Butler, 9-10-20
Match Summary

NORTH ALLEGHENY - 4
BUTLER - 1
SINGLES
#1
Teddi Isherwood (B) def. Jenny Zhu (NA)
6-2, 6-1
#2
Emily Wincko (NA) def. Mikayla Turner (B)
6-1, 6-0
#3
Claire Zheng (NA) def. Jillian Clark (B)
6-1, 6-3
DOUBLES
#1
Claire Shao/Abbey Swirsding (NA) def. Cameron Hanratty/Ali Smith (B)
6-1, 6-2
#2
Rebecca Kolano/Siya Jain (NA) def. Emily Porneluzi/Bekah Kalberer (B)
6-3, 6-1