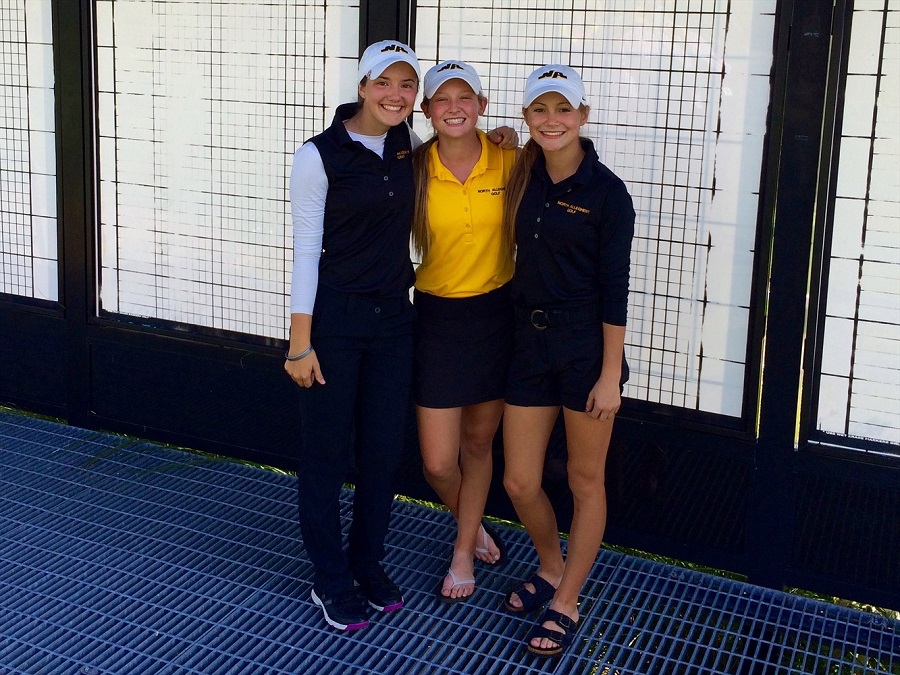 NA "Three For Three" At WPIAL Individual Finals
North Allegheny had three golfers competing at the WPIAL Individual finals on Tuesday afternoon at Rolling Hills Country Club and all three qualified for states. Christina Lewis, Caroline Wrigley, and Megan Leto all placed in the top qualifying positions to move on to the PIAA State regionals later this month.
Three freshmen were among the seven golfers who made the cut, and two of those freshmwn were NA Tigers. Lewis and Wrigley delivered scores of 77 and 79 respectively. Lewis' score was good for a second place tie with Pine-Richland freshman Lauren Freyvogel and Central Valley's Maddy McDanel. Leto, a senior, shot an 82. The WPIAL gold medalist was Marissa Balish from Hampton who shot a 74.
The Lady Tigers will try to finish unbeaten in the regular season Wednesday in the highly anticipated matches with Peters Township and Sewickley Academy tomorrow at Rolling Hills.