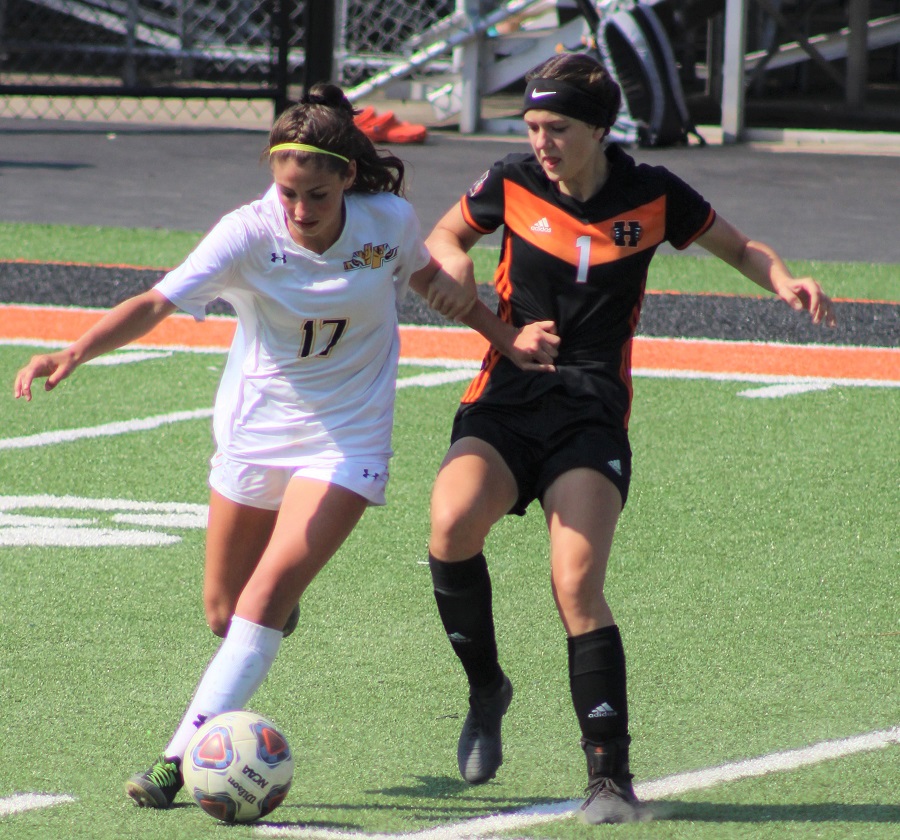 NA Ties Howland In Battle Of Tigers, 2-2
On a sweltering afternoon in Ohio, the North Allegheny girls' soccer team played host Howland High School to a 2-2 draw in non-section play.
Howland struck first against North Allegheny in the first minute of the game to grab a 1-0 lead thanks to a goal by Ashley Chambers. However, NA controlled the remainder of the first half and dominated the time of possession. The ball control paid off in the game's 15th minute as senior Ava Ruppersberger scored a goal to even the score at 1-1.
The NA Tigers took a 2-1 lead just seven minutes later when freshman Lucia Wells assisted on an Olivia Mark goal in the 22nd minute of the first half. NA outshot Howland 7-1 in the first 40 minutes.
In the second half, North Allegheny maintained continued pressure and outshot Howland, 8-2. Despite the field being tilted in NA's favor, Howland managed to the tie the game courtesy of another goal from Chambers in the game's 59th minute.
Neither team could break the 2-2 deadlock as the game ended in a tie.
Following the outcome, North Allegheny sits at 7-1-1 overall. The Tigers will try to extend their five-game unbeaten streak with a visit to North Hills on Monday night.