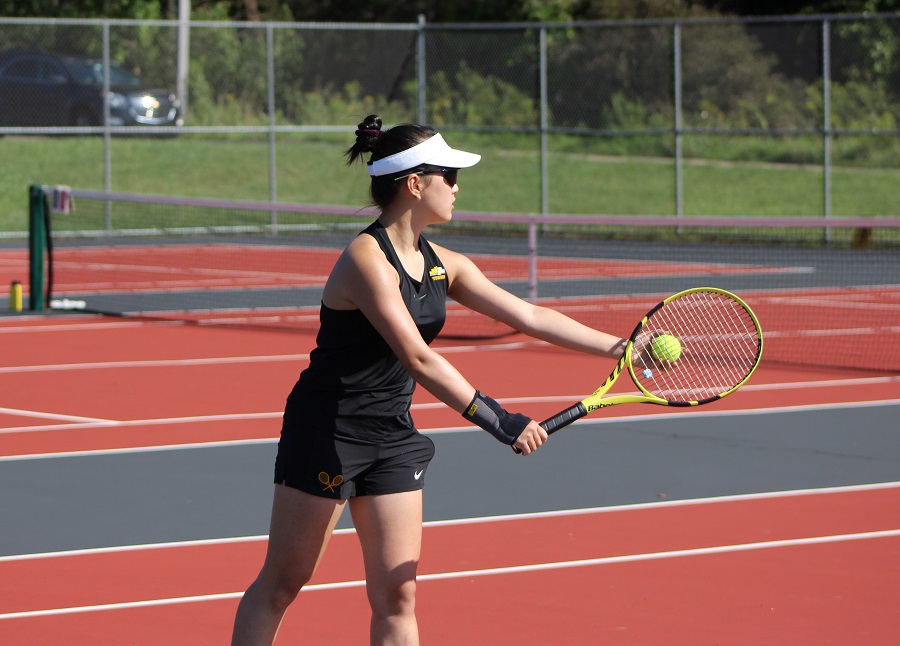 NA Tops Franklin Regional In WPIAL First Round, 4-1
The fourth-seeded North Allegheny girls' tennis team opened the WPIAL Class AAA playoffs on Tuesday afternoon with a 4-1 win over 13th-seeded Franklin Regional.
The Tigers earned their 11th consecutive victory with crucial efforts in singles play. After dropping the first set to Ellen Liu at No. 1 singles, junior Emily Wincko bounced back with 6-1, 6-1, wins in sets two and three to claim the win. Junior Abbey Swirsding delivered a 6-0, 6-3 triumph over Hannah Zheng at No. 2 singles. At No. 3 singles, senior Claire Zheng topped Sarah Gardner by a 6-1, 6-2, decision.
At No. 2 doubles, the tandem of Tia Soussou and Eileen Hu padded the NA lead with a 6-3, 6-1, victory against Chloe Kruck and Chelsea Williams.
North Allegheny improves to 11-2 overall on the season and advances to the WPIAL Class AAA quarterfinals on Thursday at 3:00 p.m.
Girls Tennis Summary vs. Franklin Regional, 10-12-21
Match Summary

NORTH ALLEGHENY - 4
FRANKLIN REGIONAL - 1
SINGLES
#1
Emily Wincko (NA) def. Ellen Liu (FR)
4-6, 6-1, 6-1
#2
Abbey Swirsding (NA) def. Hannah Zheng (FR)
6-0, 6-3
#3
Claire Zheng (NA) def. Sarah Gardner (FR)
6-1, 6-2
DOUBLES
#1
Lucy Zheng/Makenzie Marcos (FR) def. Siya Jain/Rebecca Murphy (NA)
6-3, 3-6, 6-4
#2
Tia Soussou/Eileen Hu (NA) def. Chloe Kruck/Chelsea Williams (FR)
6-3, 6-1