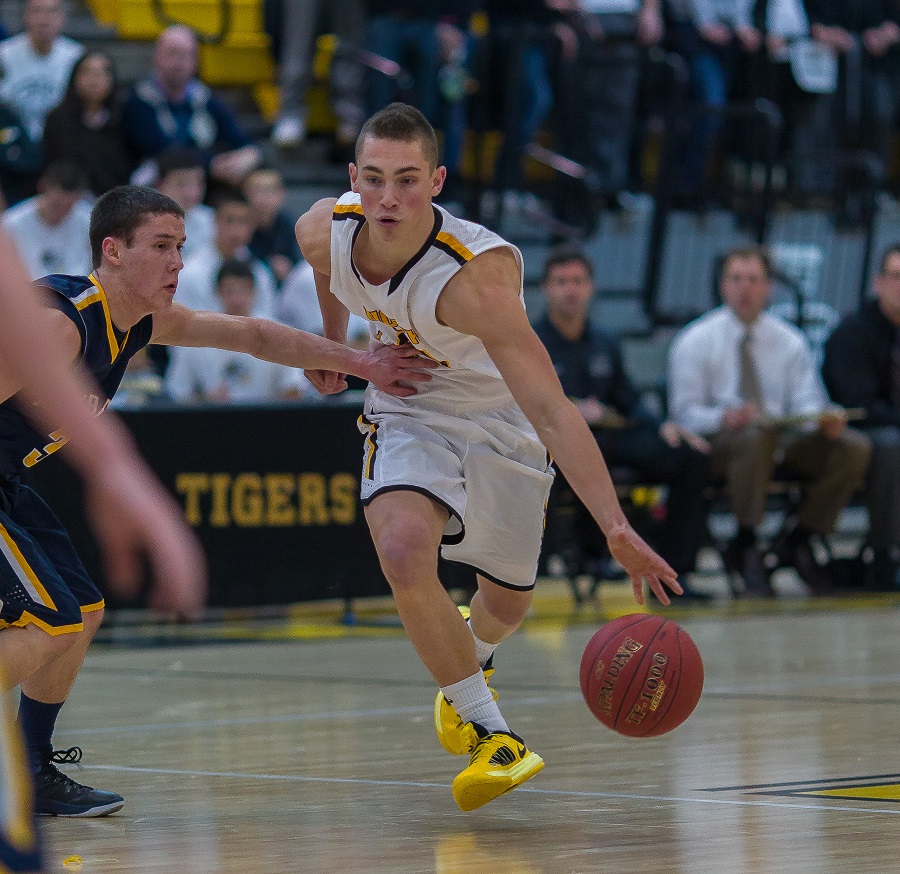 NA Tops Norristown To Win Skip Coleman Tourmanent Title
For the fourth straight year, the North Allegheny boys' basketball team left State College as the Skip Coleman Tip-Off Tournament champions.  The title tilt at the tourney wasn't even close as the Tigers blew out the Norristown Eagles, 73-39.
Leading the way for North Allegheny was senior Cole Constantino with a game-high 18 points.  Constantino was awarded the Most Valuable Player of the tip-off tournament and was also named to the All-Tournament team. Will Sandherr posted 15 points and was another All-Tournament selection for NA.  Curtis Aiken notched 13 points and Keegan Phillips added 11 for the Tigers.
The ferocious Tigers defense did not allow a double digit scorer on the day.  Darius McGowan was the top scorer for the Eagles with nine points.
With the impressive showing at the Skip Coleman Tip-Off tournament, the North Allegheny improves to 2-0 overall and will visit Mt. Lebanon on Tuesday night.  Start time is slated for 7:30 pm.