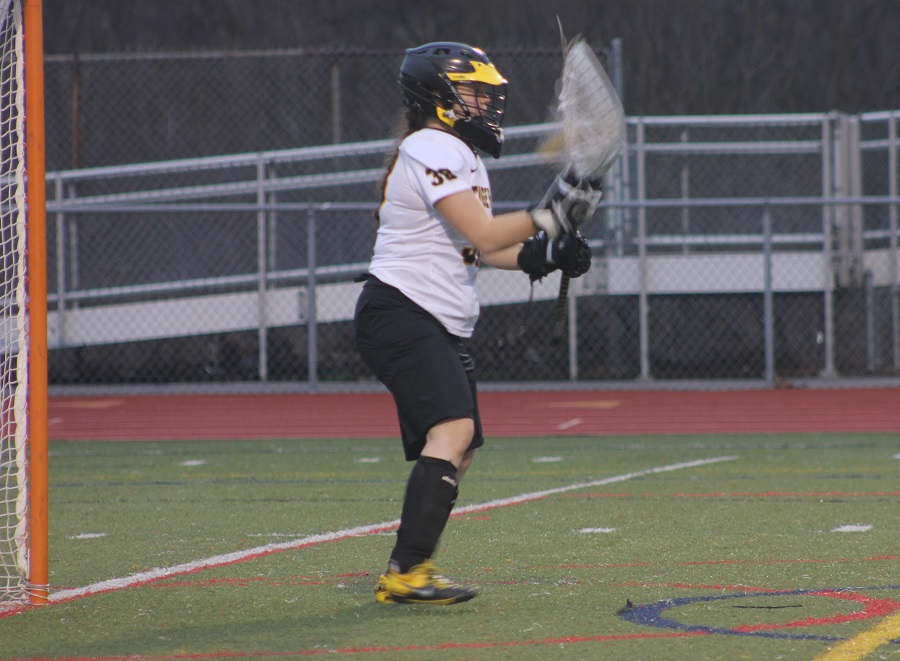 NA Upended By Franklin Regional, 8-6
by Girls' Lacrosse Contributor
The Girls Lacrosse team traveled to Franklin Regional on a cold night with temperatures in the upper 30's. The score at halftime was Franklin Regional 5, North Allegheny 4. NA was never able to take a lead and Franklin Regional won the game 8-6.
Brooke Ferringer started the NA scoring with a wraparound goal at 15:45 followed by Sami Mogielski who weaved through several players from mid-field to score. Ferringer scored her second goal of the game and Caroline Palguta scored shortly thereafter to make it 5-4 at halftime. Ferringer's second goal and Palguta's goal were both assisted by Abby Washabaugh.
The second half scoring started with NA's Nadia Durante chasing down an errant pass from the goalie and scoring unassisted at 23:50. Ferringer would score her third goal of the game but the Tigers were never able to capture the lead and lost with a final score of Franklin Regional 8, North Allegheny 6.
The Tigers drop to 0-3 overall and in section play. North Allegheny is set to host Oakland Catholic in a non-section game on Saturday afternoon at 1:30 pm. The game will be broadcast live via the internet on the North Allegheny Sports Network.